What's happening at Solid Rock?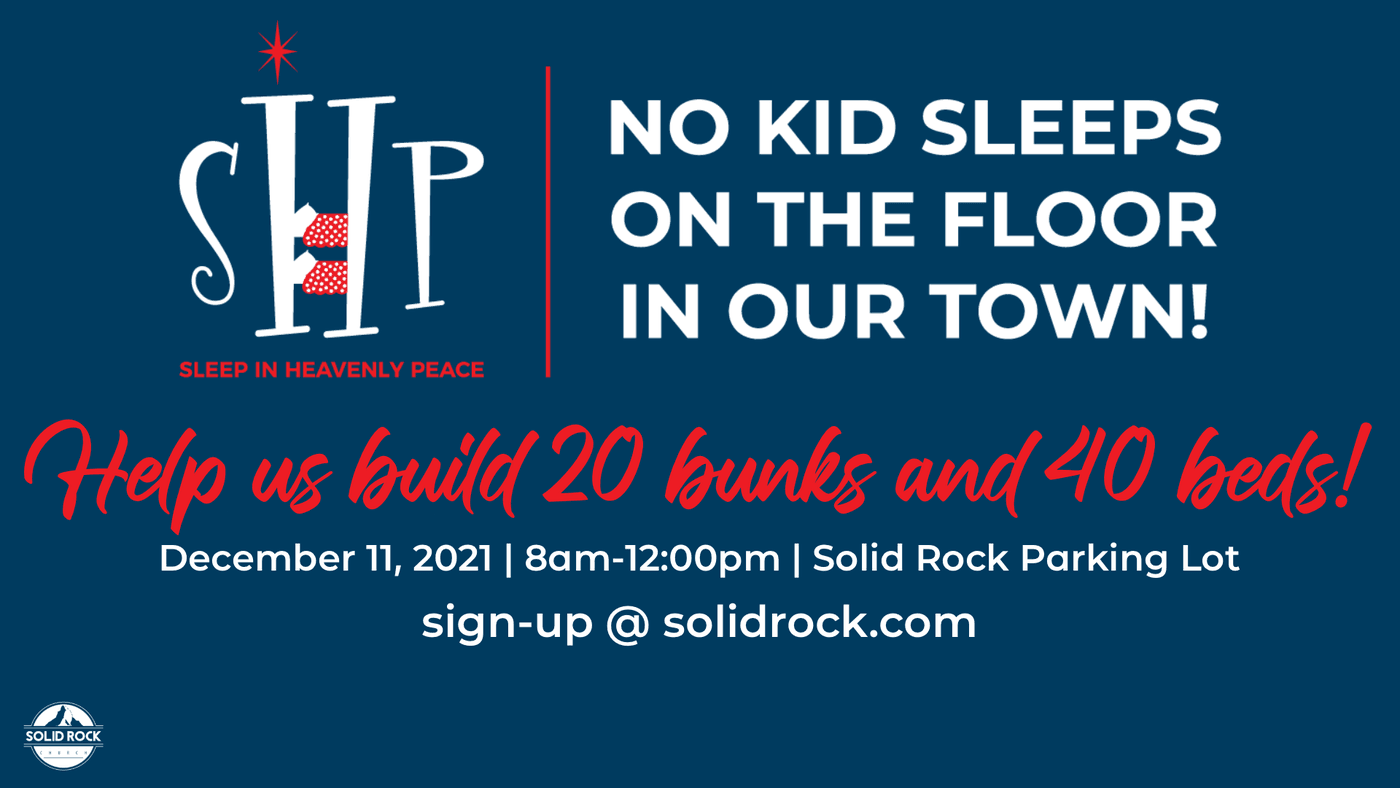 We need your help! Help us build 20 bunks and 40 beds! Our annual Sleep In Heavenly Peace event will be held on December 11, 2021 from 8am-12pm in the Solid Rock parking lot. There are two required links to sign up. First, click the Volunteer Indemnification Form link below to sign-up through SHP. Then, come back here to fill out the sign-up for Solid Rock. Both links are required to attend and volunteer!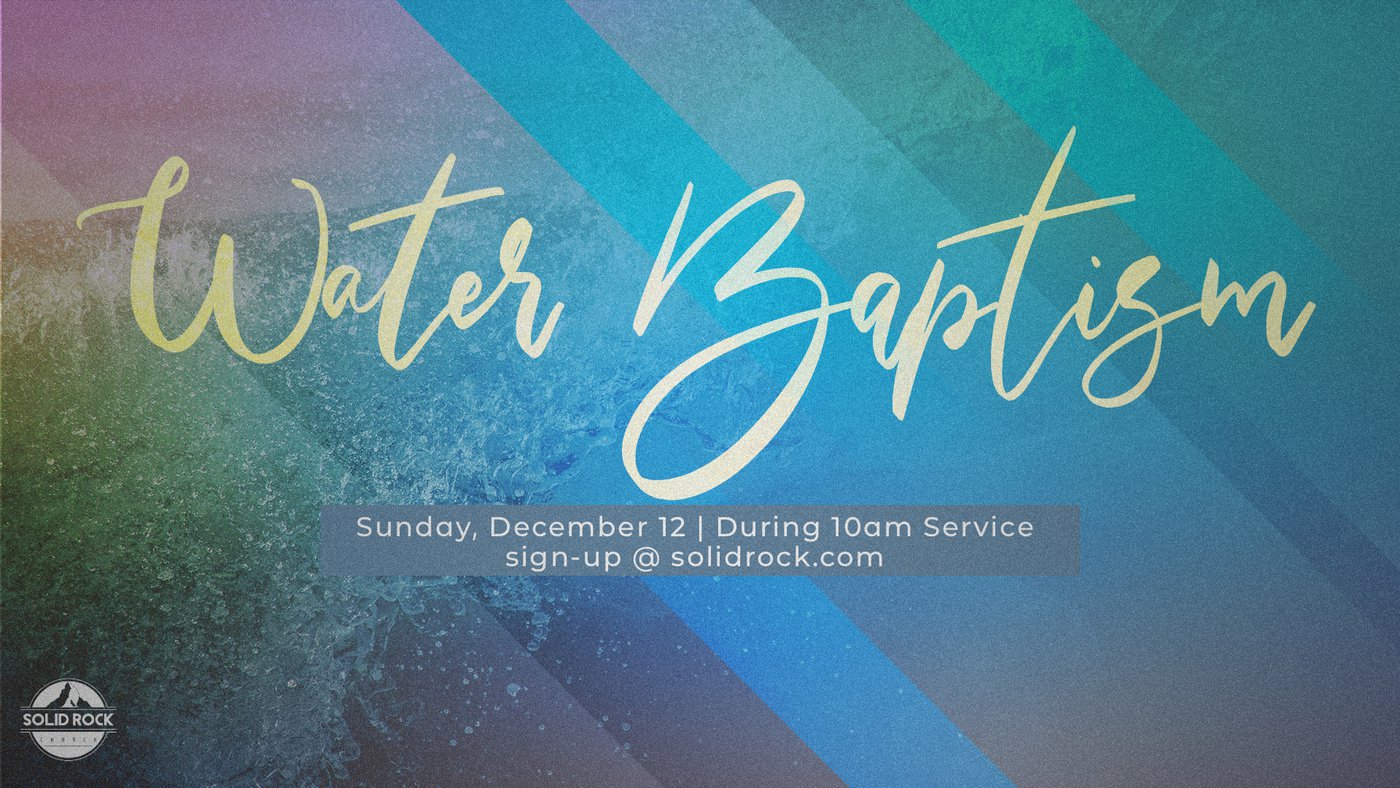 Ready to get Baptized? We'll be have a Water Baptism during service on Sunday, December 12. Click the link below to sign-up to get Baptized!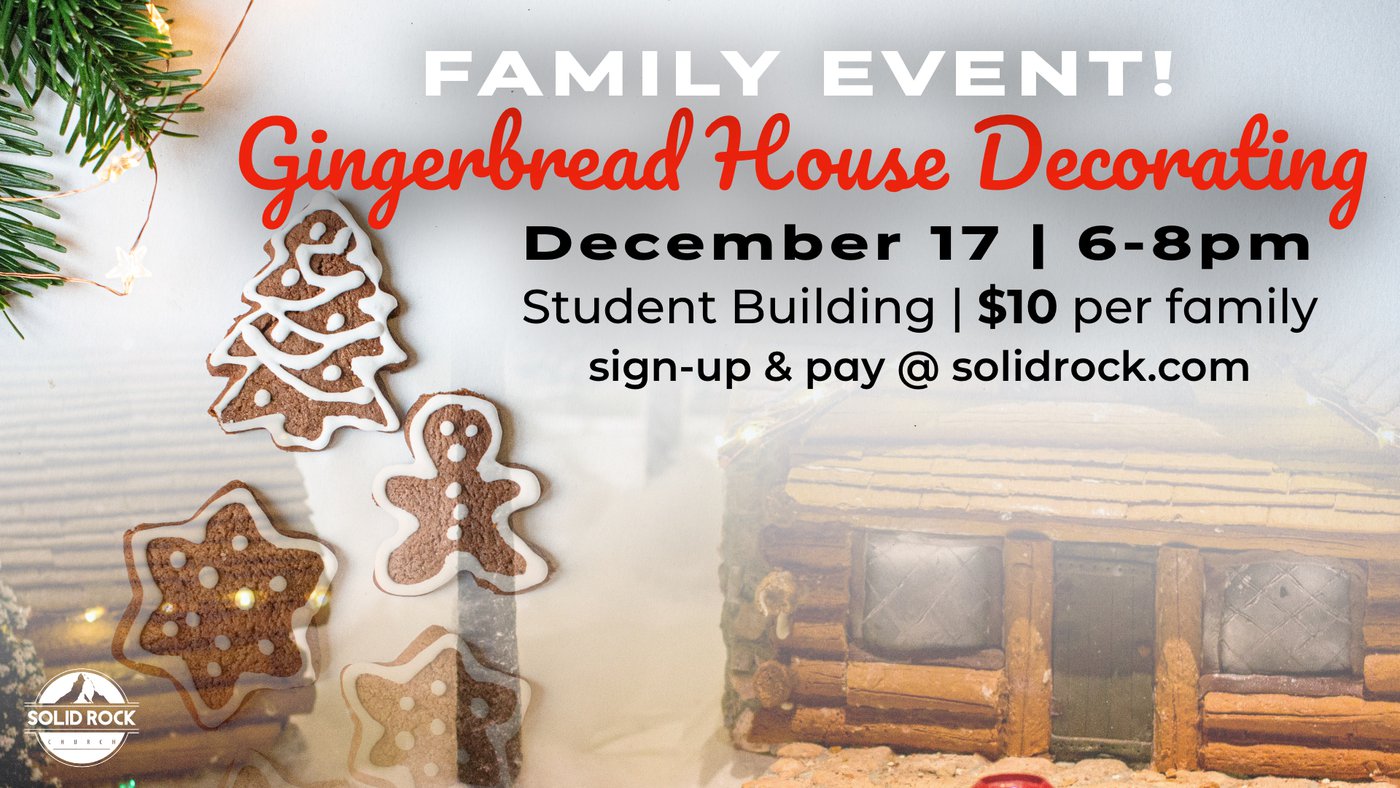 Join us on Friday, December 17th at 6pm in the Student Building for our annual Gingerbread House Decorating Event! The cost is only $10 per family.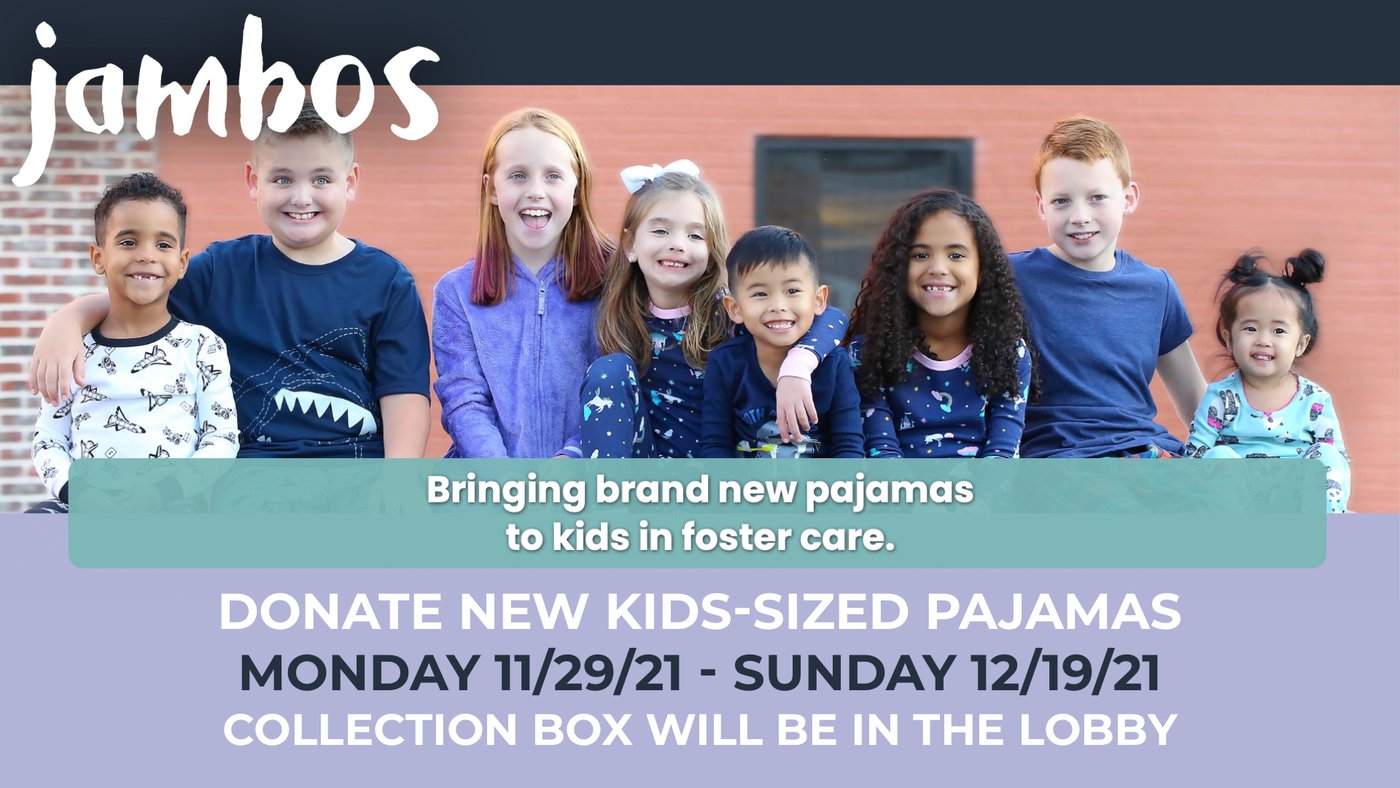 Donate new kids-sized pajamas! Jambos serves the state of Georgia by working alongside local foster agencies, serving as a funnel of resources as they place children into their new homes. They strive to set the child, the family, and the agency up for a comfortable transition during foster care. Please join us in donating to this cause!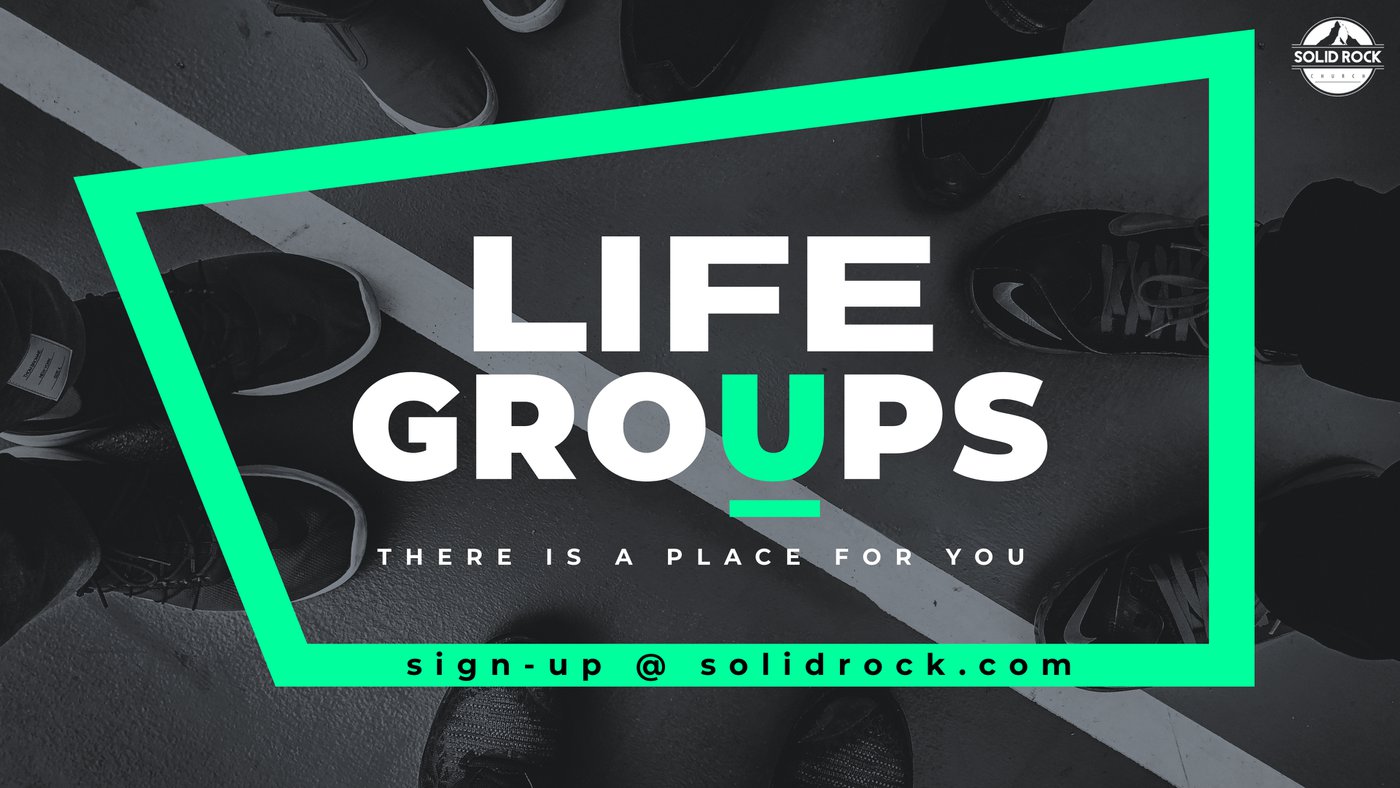 We believe that the best way to grow in your walk with God is to surround yourself with real and meaningful relationships. And that's what life groups are for!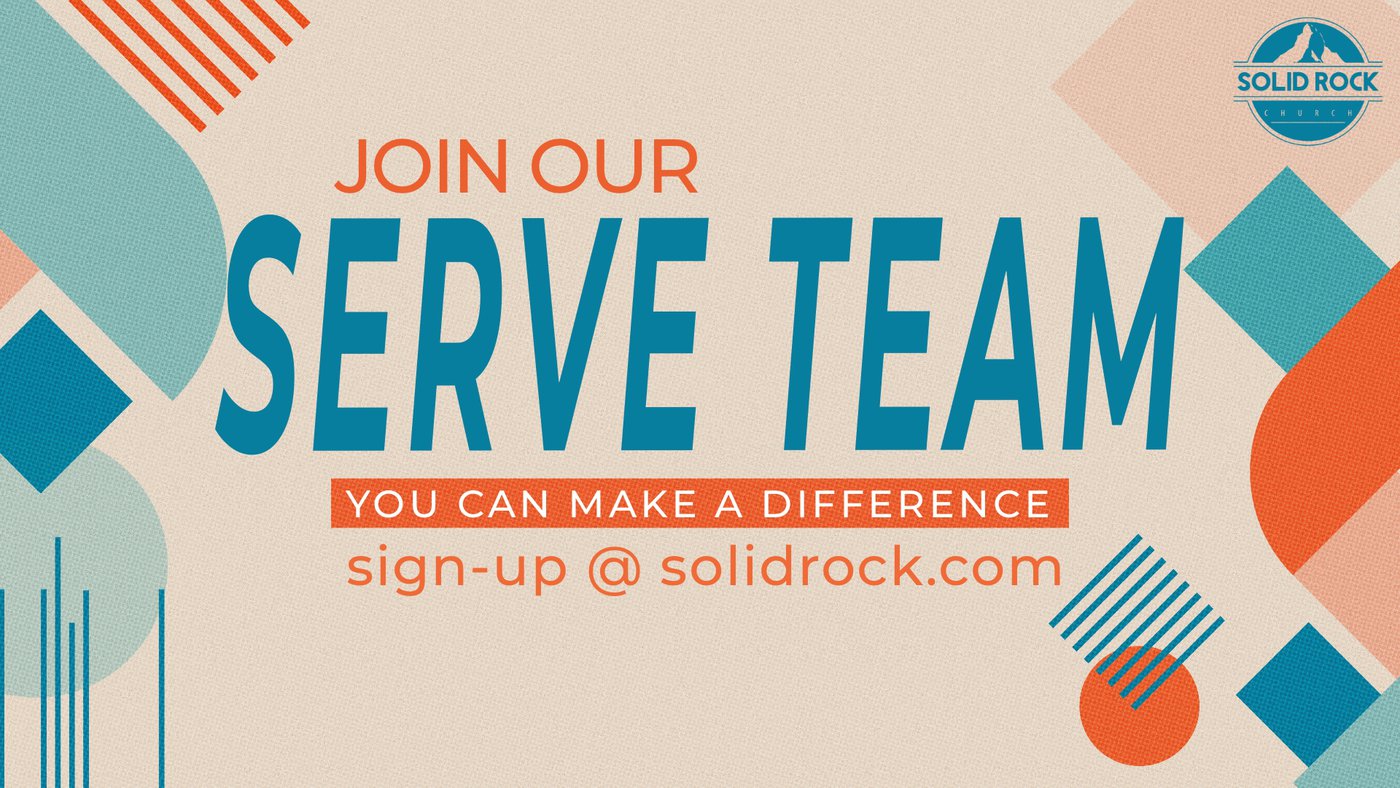 Sign-up today to be a part of our Serve Team!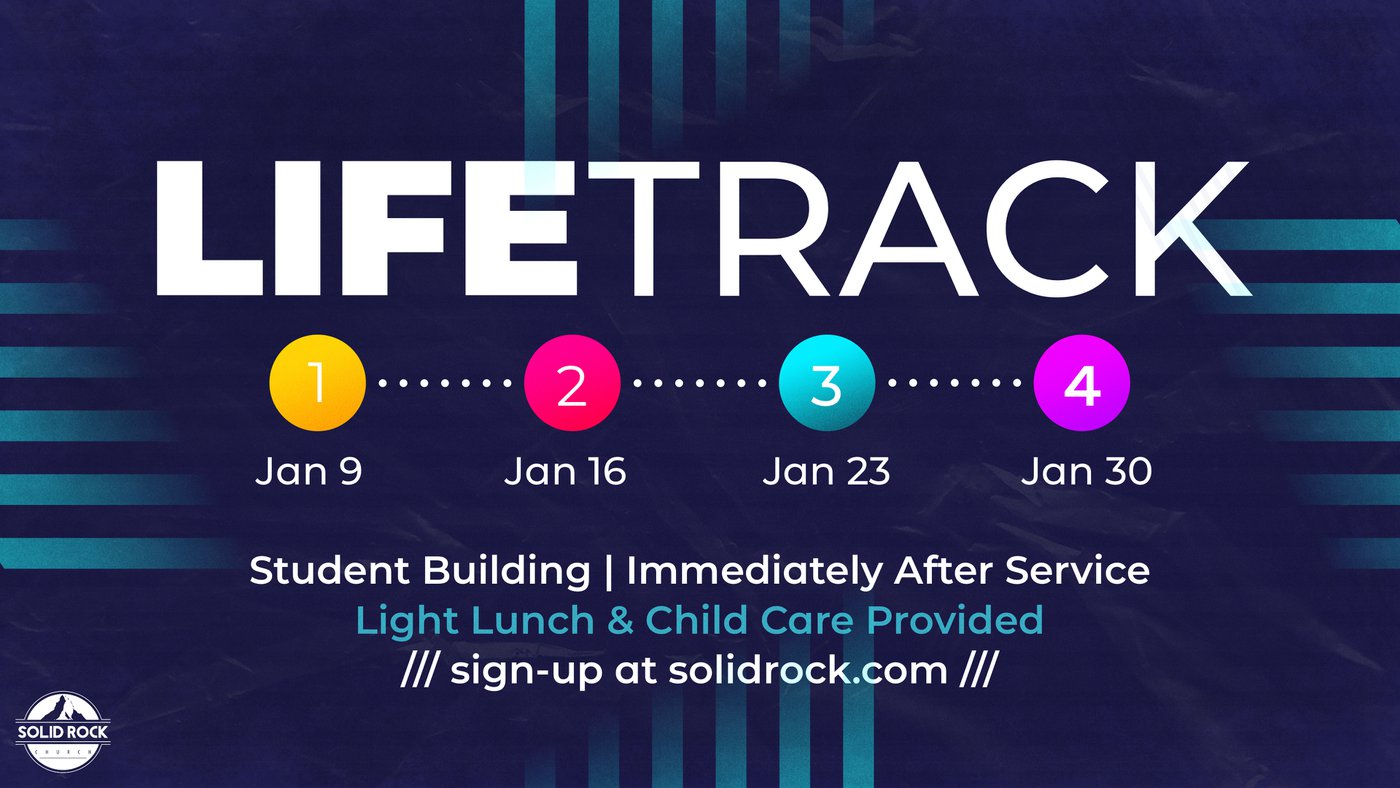 New to Solid Rock? Join us in each Sunday in January immediately following service in the Student Building for Life Track! You will learn about the beliefs of Solid Rock and get to meet the Pastors. Child care and a light lunch will be provided. Click or tap "Sign-up Now!" below to get started!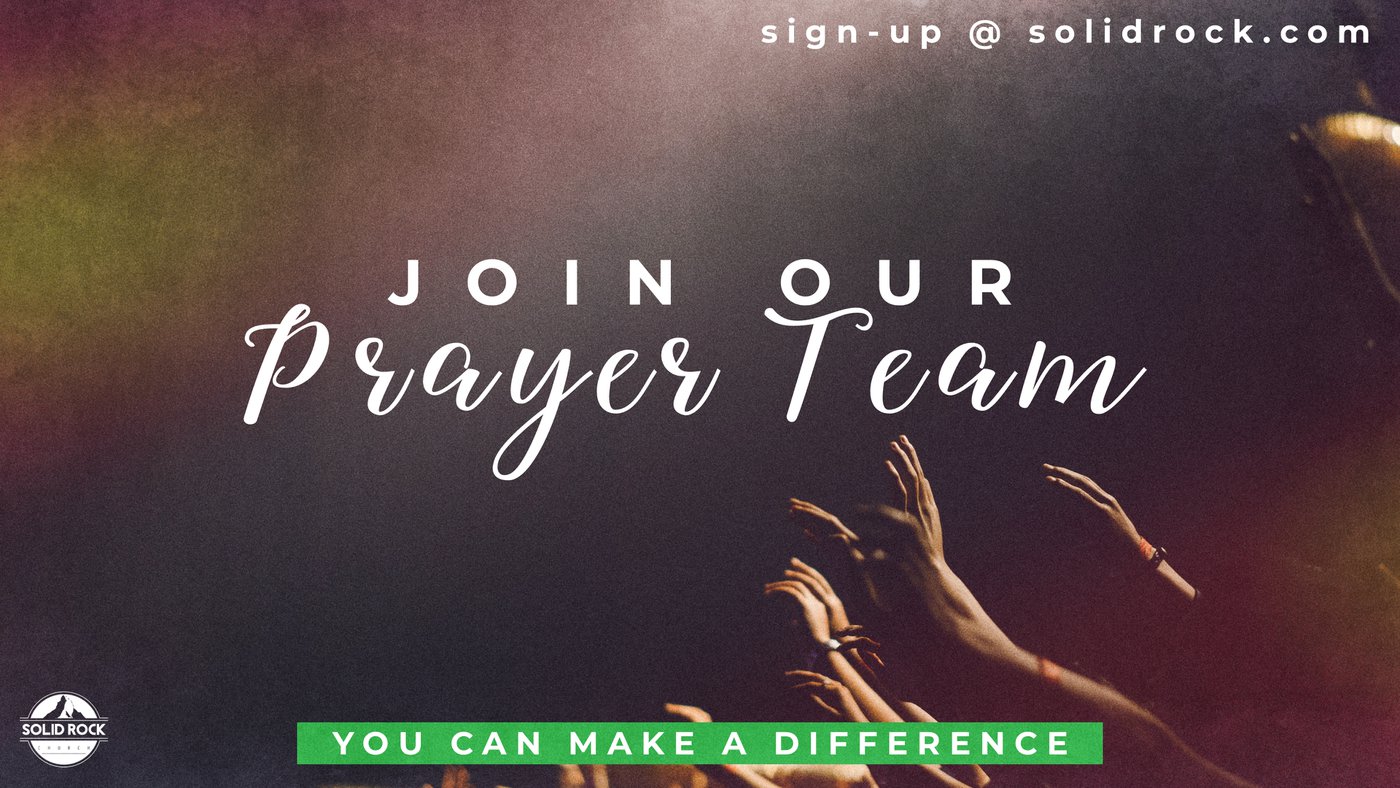 Click below to sign-up to be on our Intercessory Prayer Team at Solid Rock!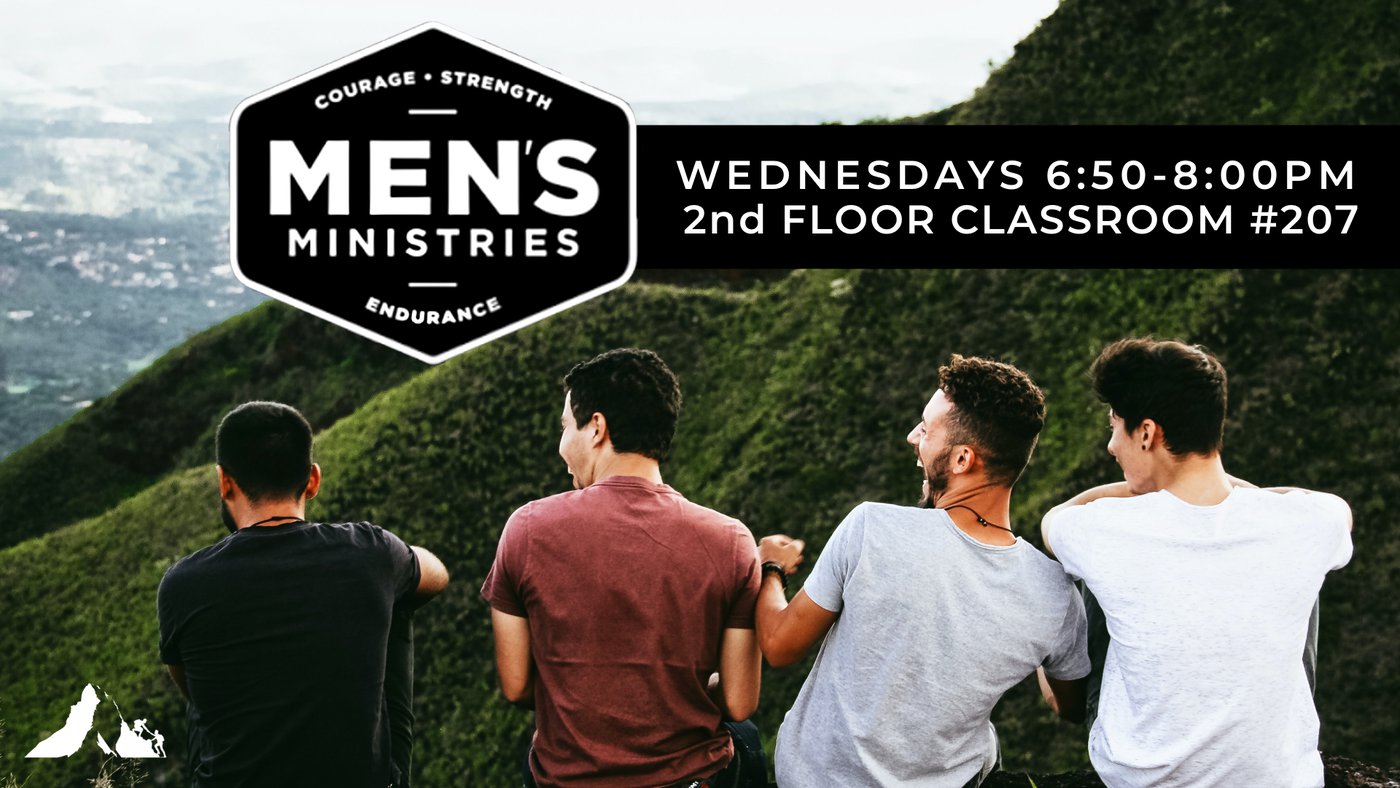 This group of men will meet weekly and will support each other in our Christian walk, grow in depth and substance of our discipleship, and help others find their fulfillment in Christ. This is open to all men. Just show up and be ready to fellowship with other men and start our journey of growing together in Christ. We hope you join us!