What's happening at Solid Rock?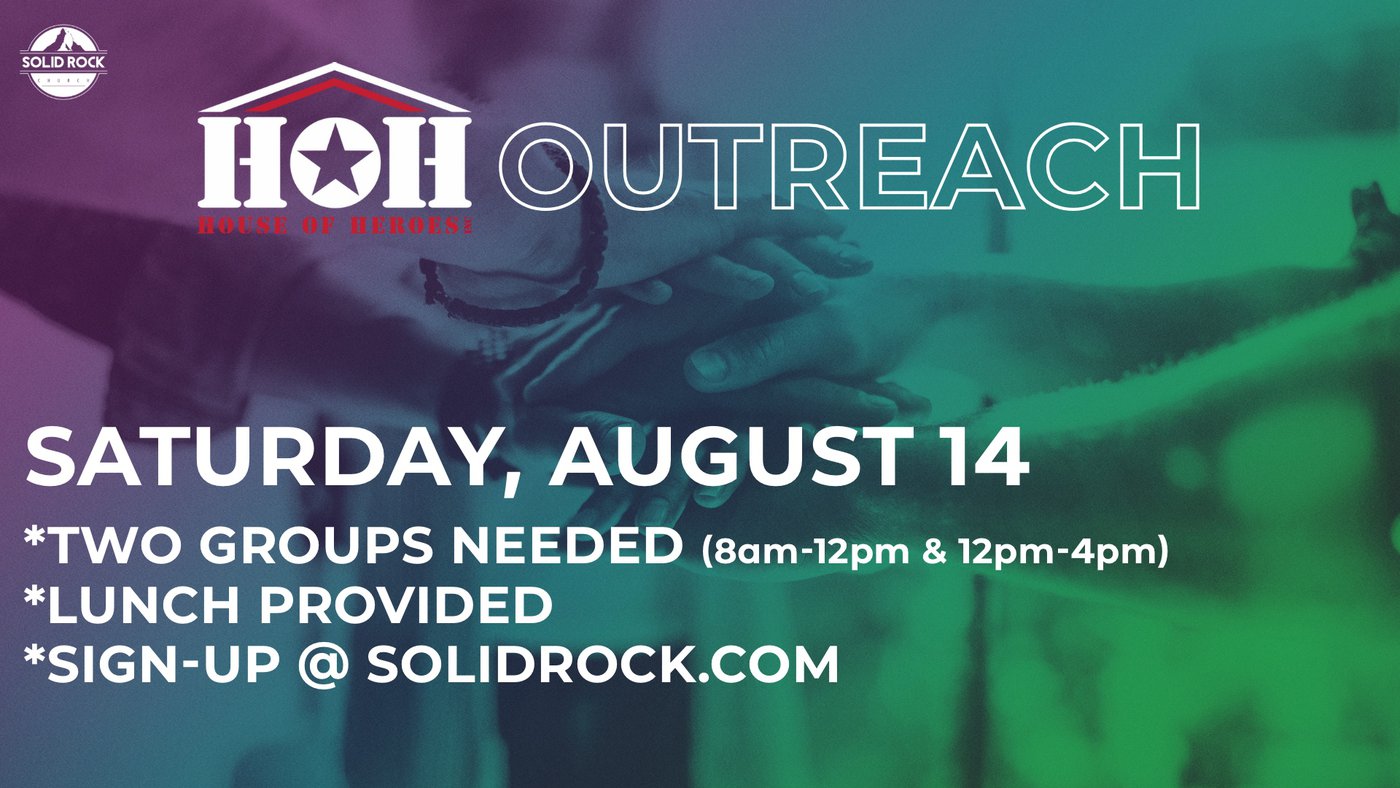 Solid Rock is looking for skilled volunteers to serve at the House of Heroes event on Saturday, August 14, 2021. We need two groups of volunteers. One group will work from 8am-12pm and the second group will work from 12pm-4pm. Lunch will be provided!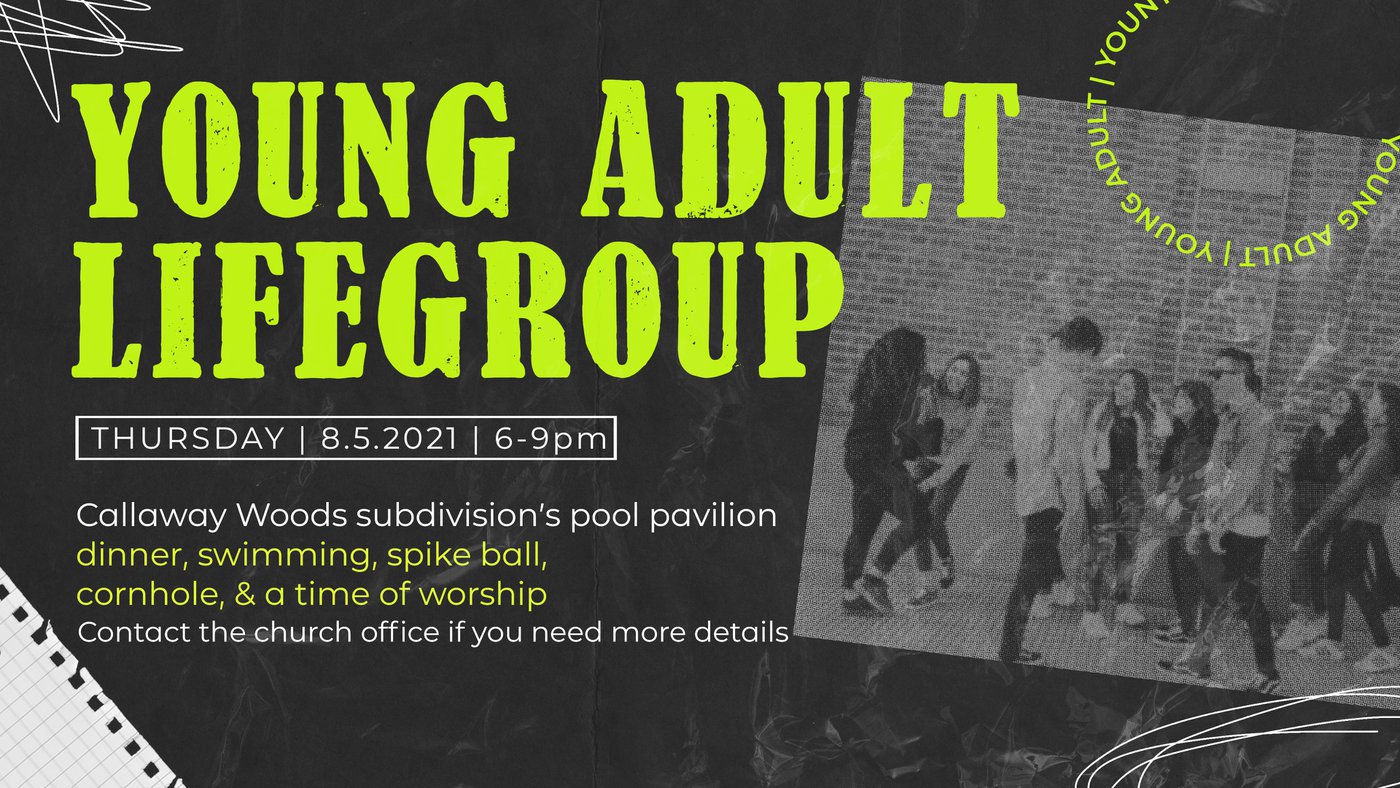 Join the Young Adult Life Group lead by Jon & Melissa Ebert on Thursday, August 5 for a kickoff event! We'll meet at Callaway Woods subdivision's pool pavilion. We'll have dinner, swimming, spike ball, corn hole, and a time of worship! Contact the church office if you need more details.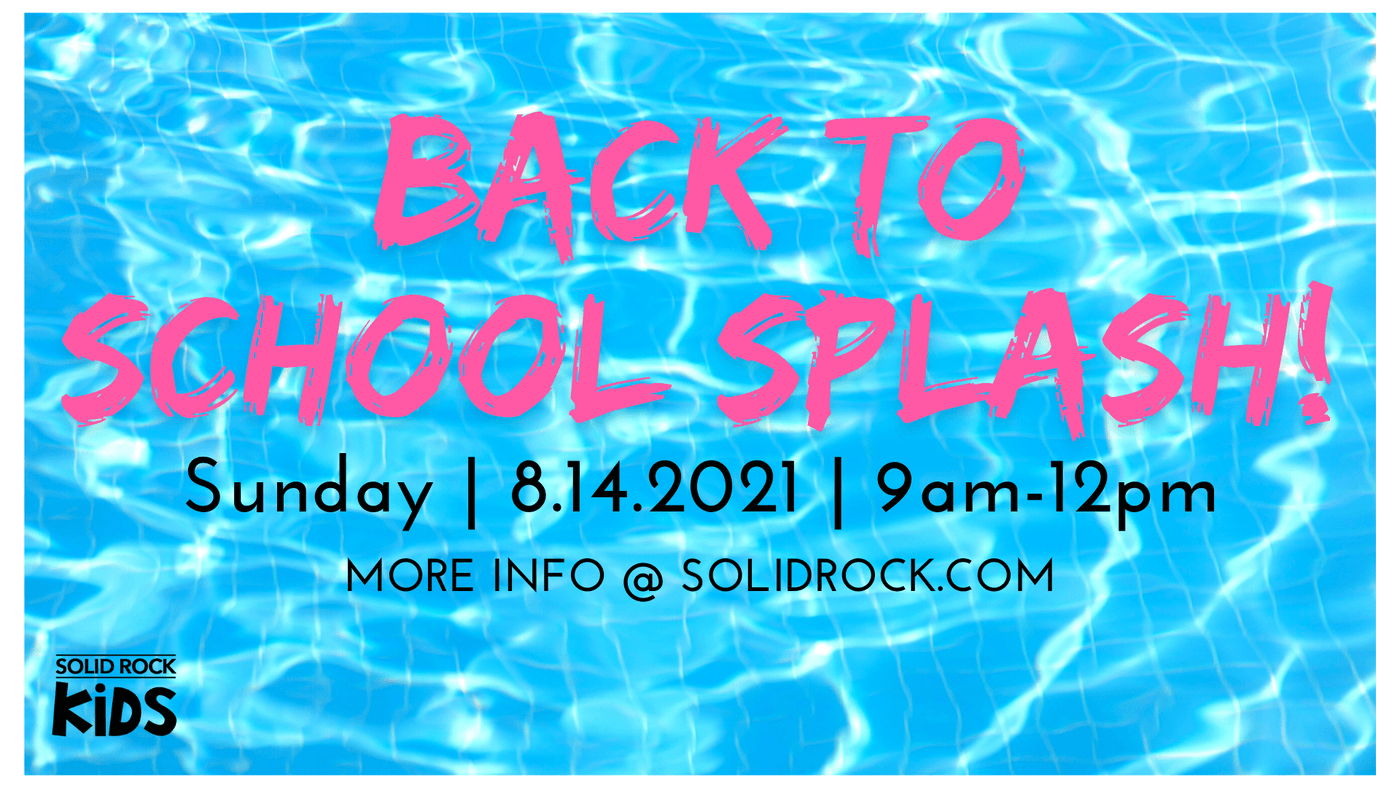 💦 Kids will get wet!
🩳 Wear old clothes and bring a towel!
🎂 Bring a friend to enter a drawing to pie a pastor!
🙏 Pastor Jay will pray for the new school year!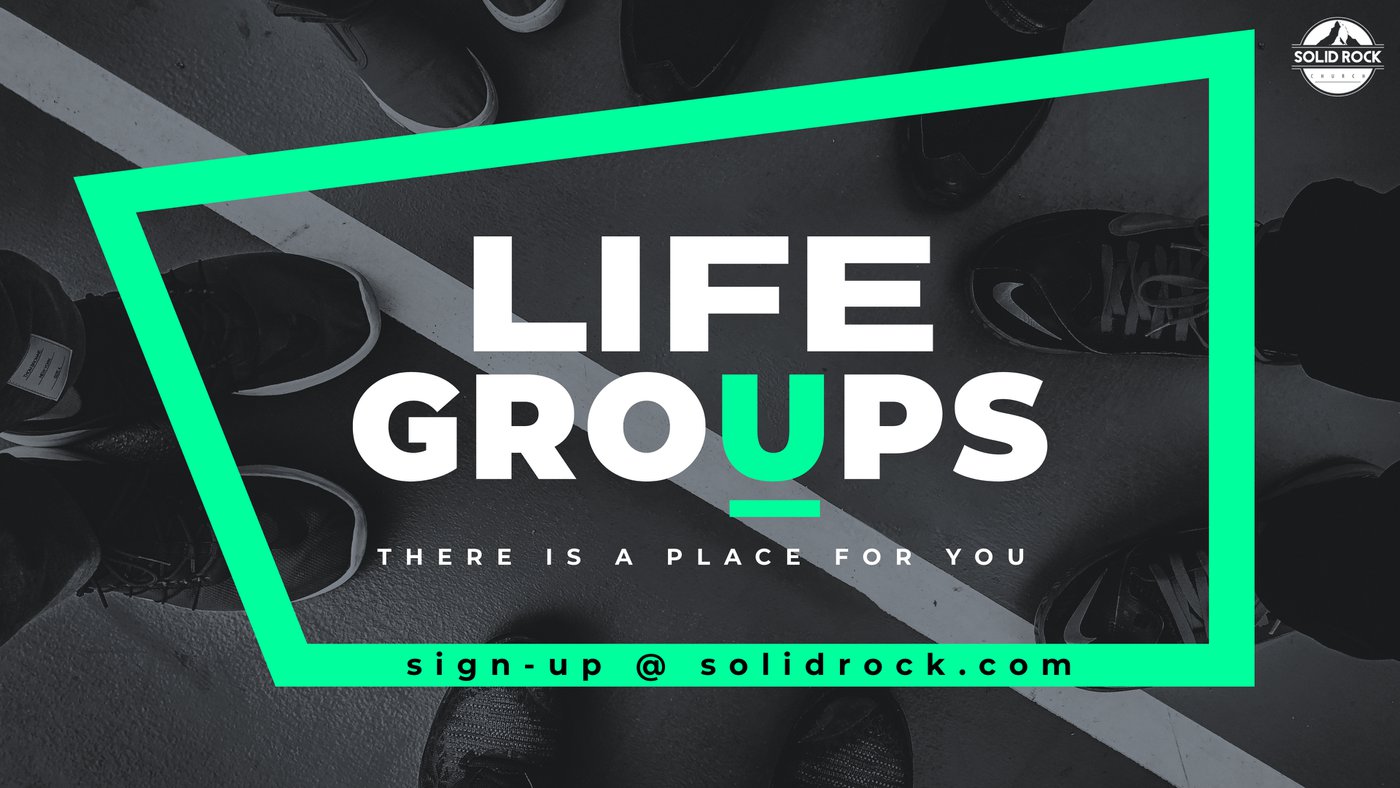 We believe that the best way to grow in your walk with God is to surround yourself with real and meaningful relationships. And that's what small groups are for!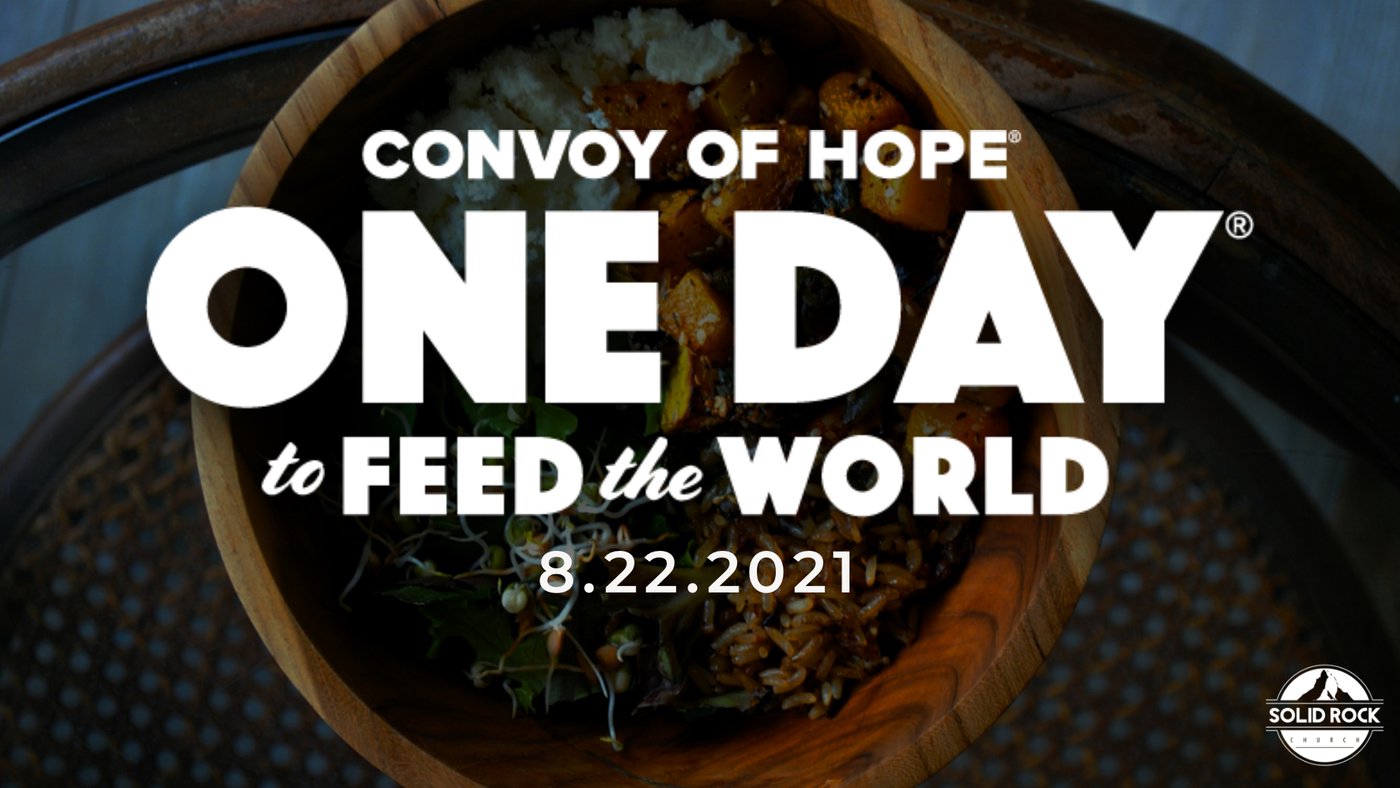 One Day to Feed the World® is Convoy of Hope's annual campaign that has the power to transform the lives of children and families throughout the world. By taking part, you will help transform the lives of children by helping us provide healthy living through nutritious food, clean and safe drinking water, and much more. Work one day. Give that day's wage. Your "One Day" changes their every day! Solid Rock will be participating on Sunday, August 22!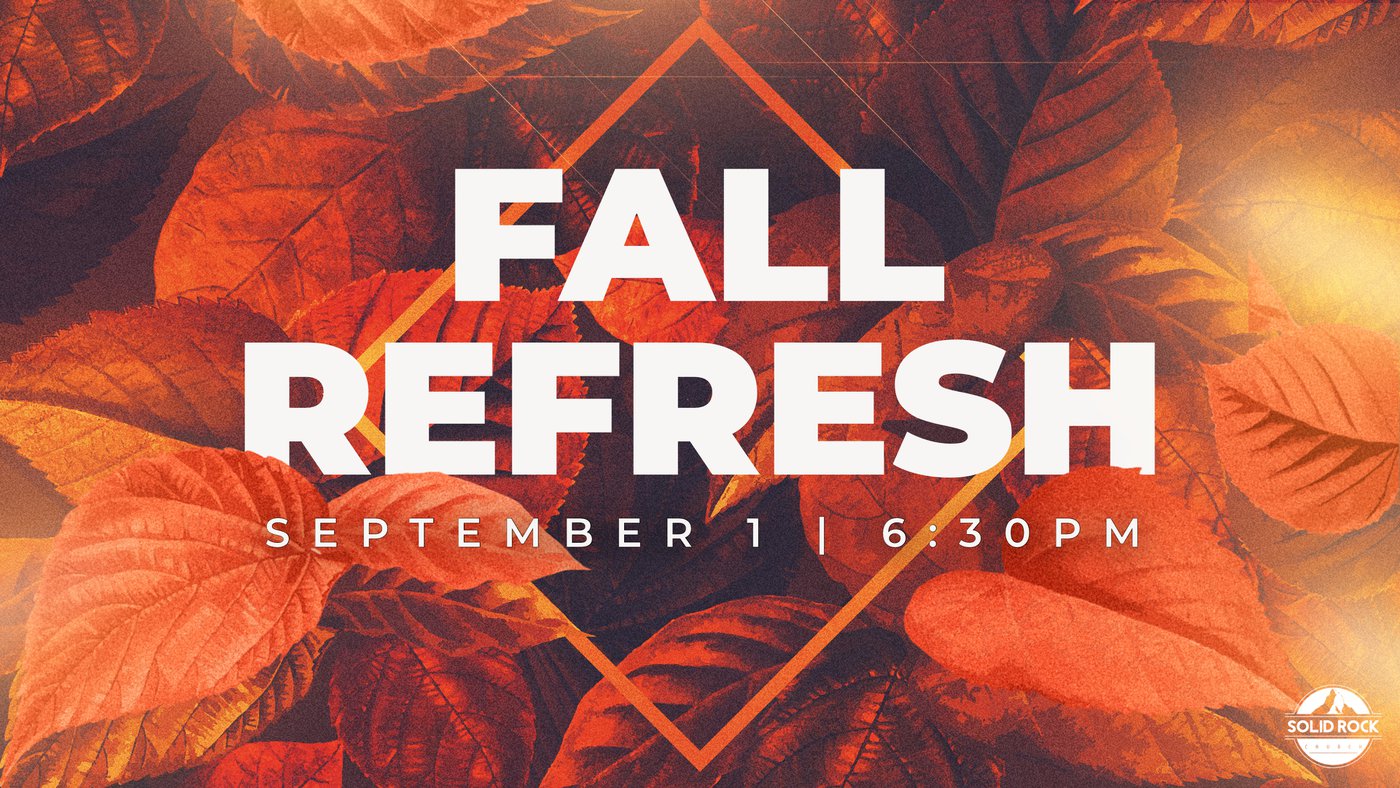 Join us for a special Fall Refresh service on September 1st! Click below to order your Jason's Deli box.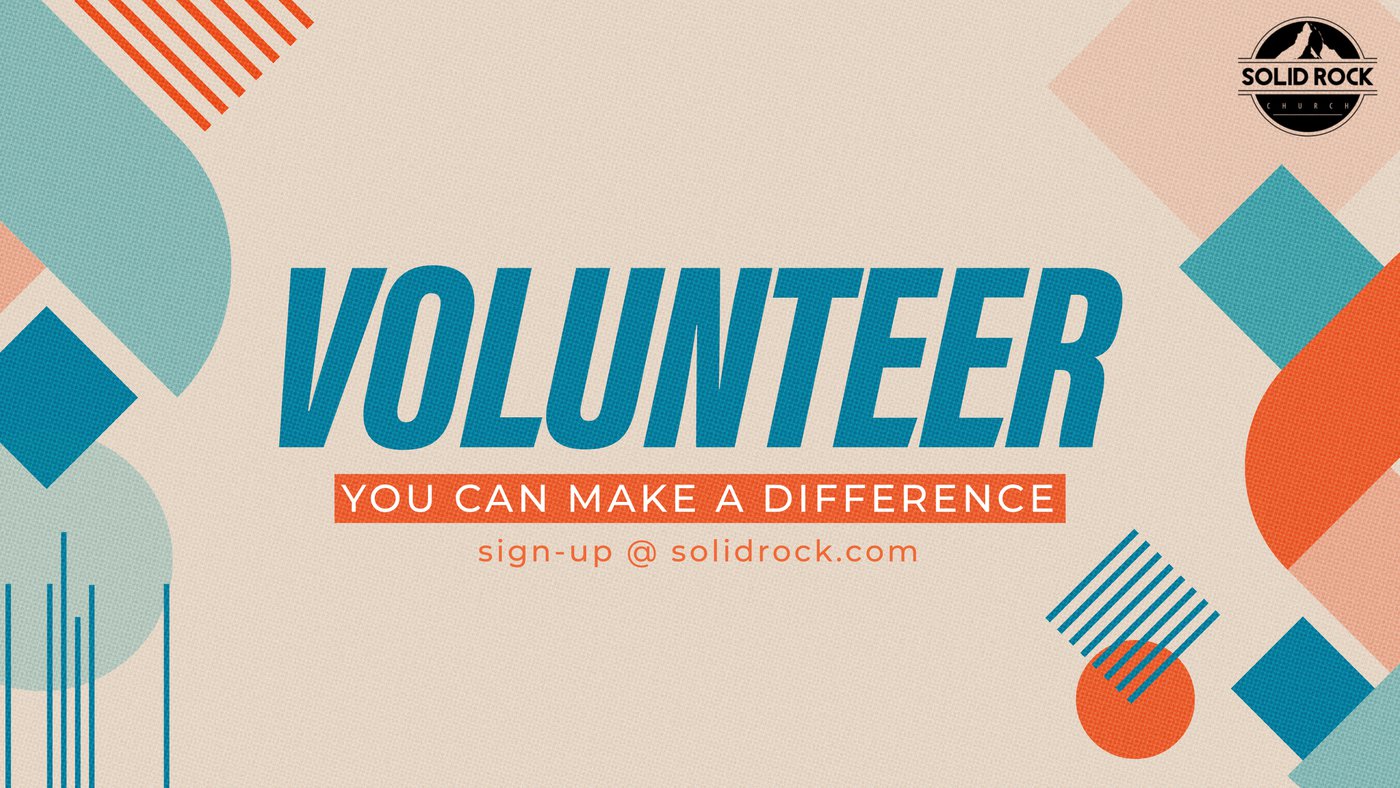 Click below to sign-up to volunteer and serve at Solid Rock!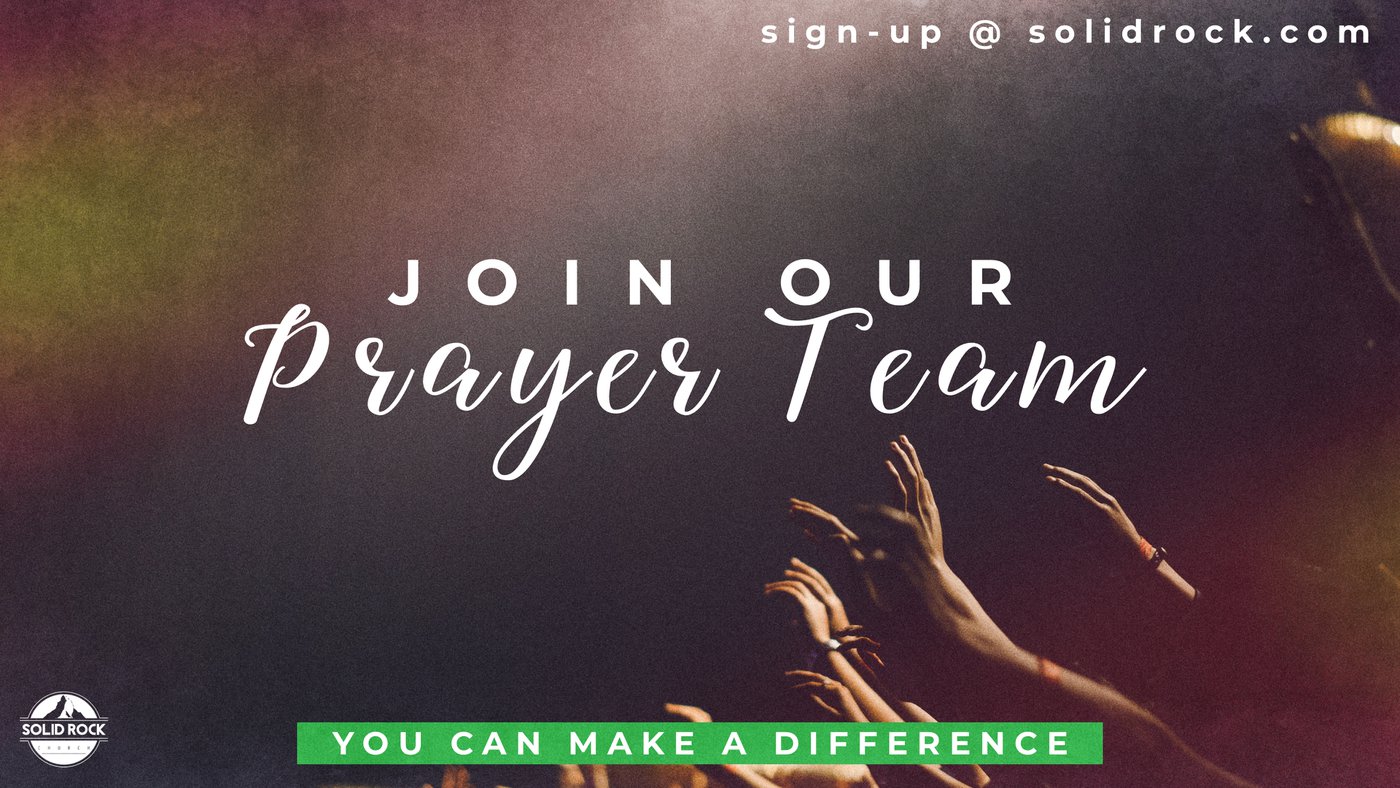 Click below to sign-up to be on our Intercessory Prayer Team at Solid Rock!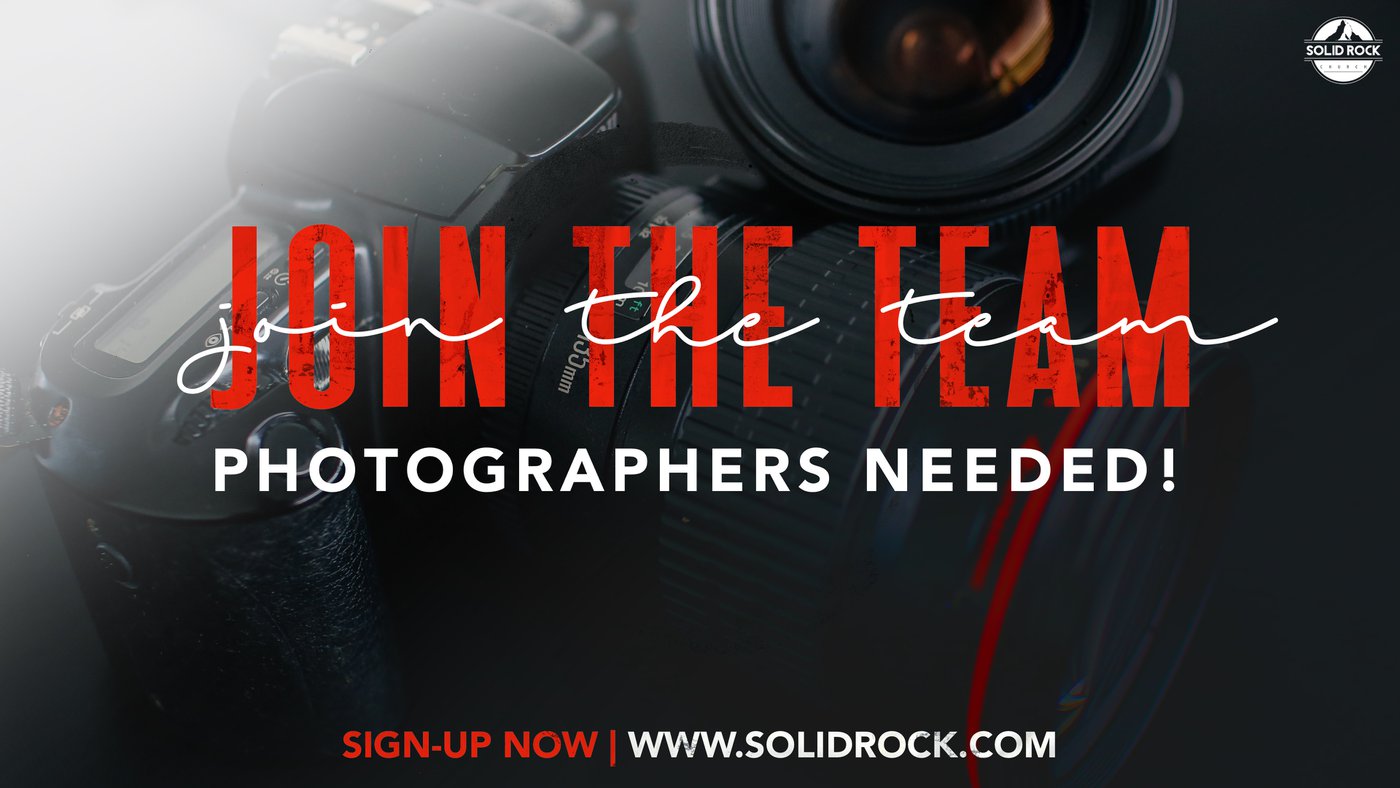 Are you interested in serving on our photography team? Fill out the form below and Pastor Jarrod will get in touch with you soon!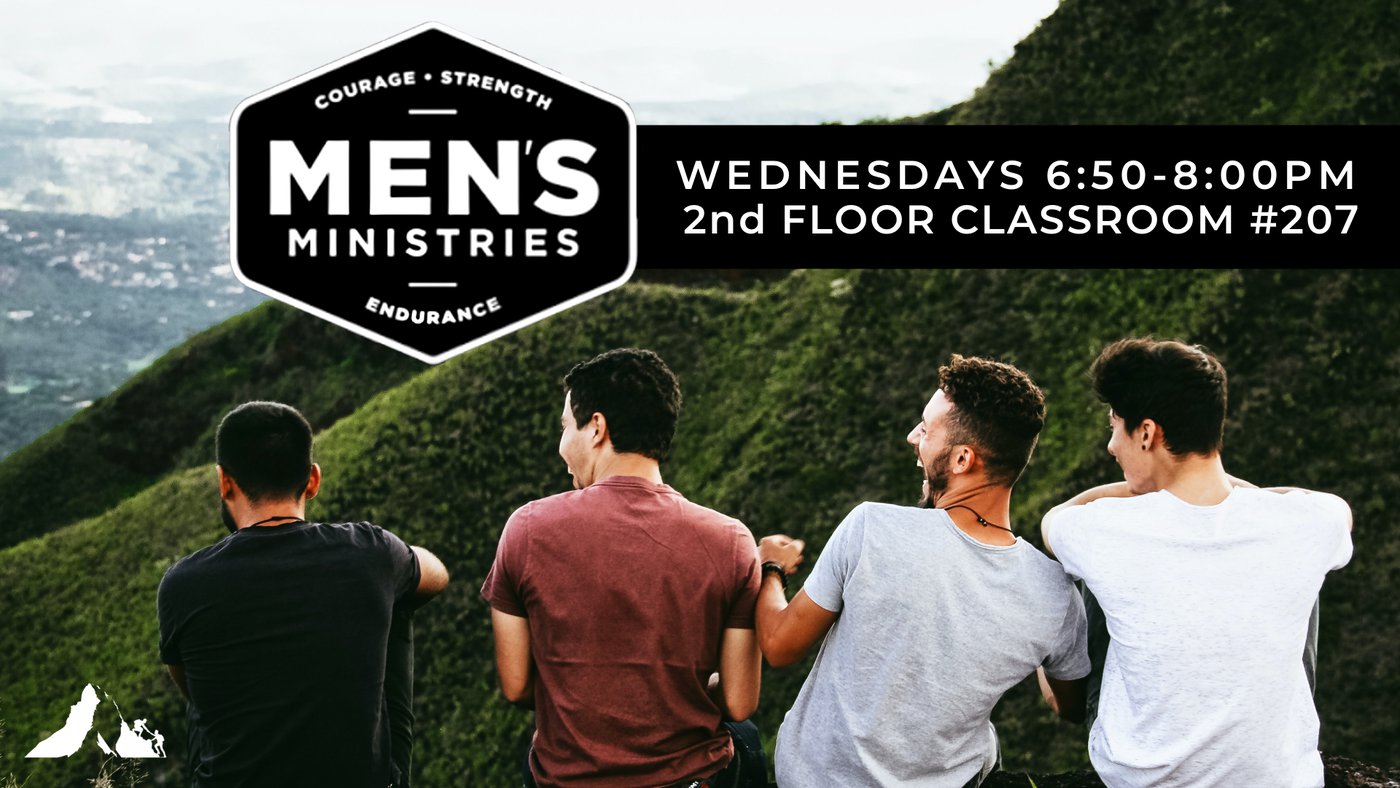 This group of men will meet weekly and will support each other in our Christian walk, grow in depth and substance of our discipleship, and help others find their fulfillment in Christ. This is open to all men. Just show up and be ready to fellowship with other men and start our journey of growing together in Christ. We hope you join us!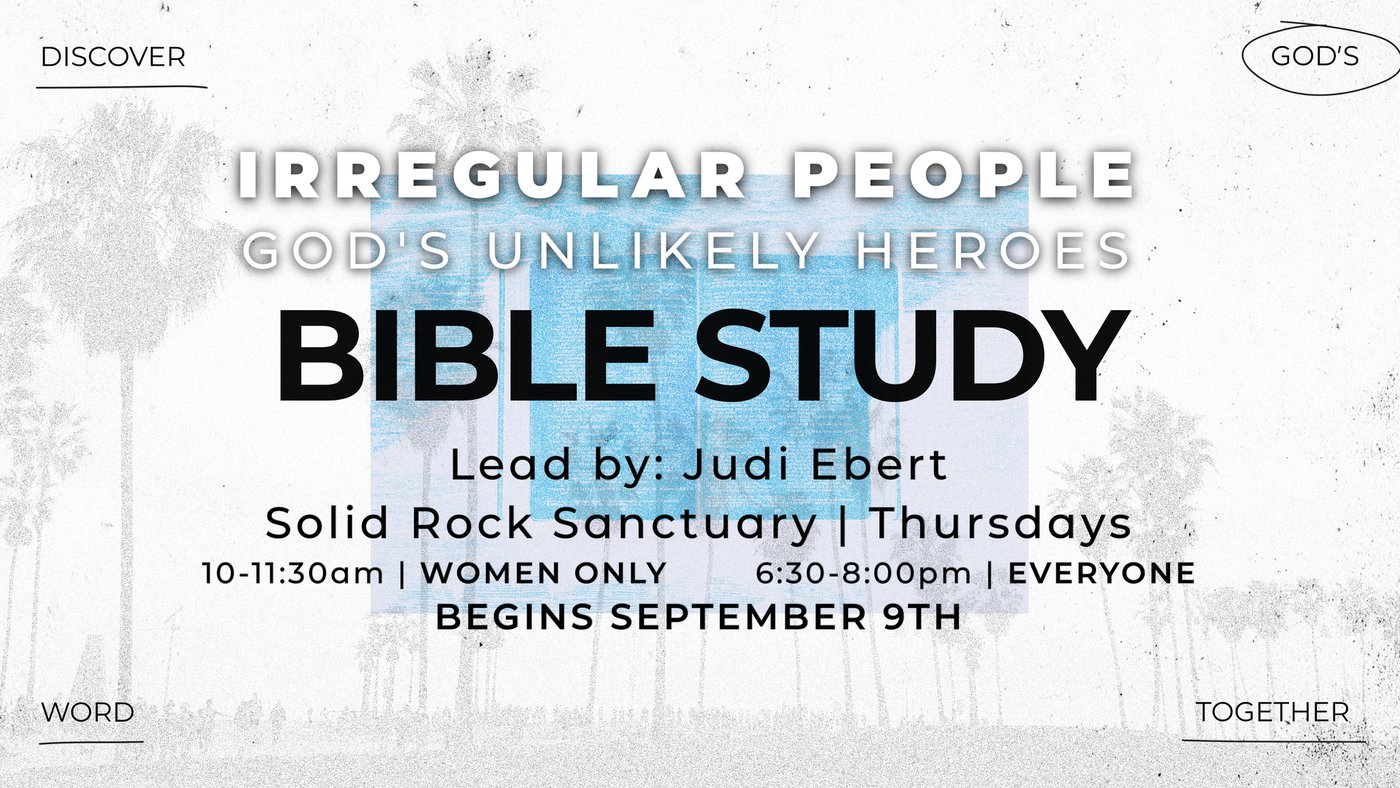 The people we meet in the Bible literally changed the course of history and were important links in the chain of God's redemptive story! Our fall Bible study series is entitled, "Irregular People" God's Unlikely Heroes. "Irregular" means, "failing to meet established norms or standards", and in the eyes of our Creator, it's a label that fits us all!
God's Word relates the journeys of people who have faced the same problems and temptations we face and their stories provide valuable wisdom and warnings! Some will be familiar; while others may be people you'll meet for the first time! Like each of us they all suffered as a result of sin! However, their stories resonate with biblical principles God desires to teach us! Join us as we begin this journey!
Place: Solid Rock sanctuary Time: 10—11:30 Thursday morning (ladies only), 6:30-8:00 Thursday evening (men and women).
This eleven week series begins: September 9th .