What's happening at Solid Rock?
---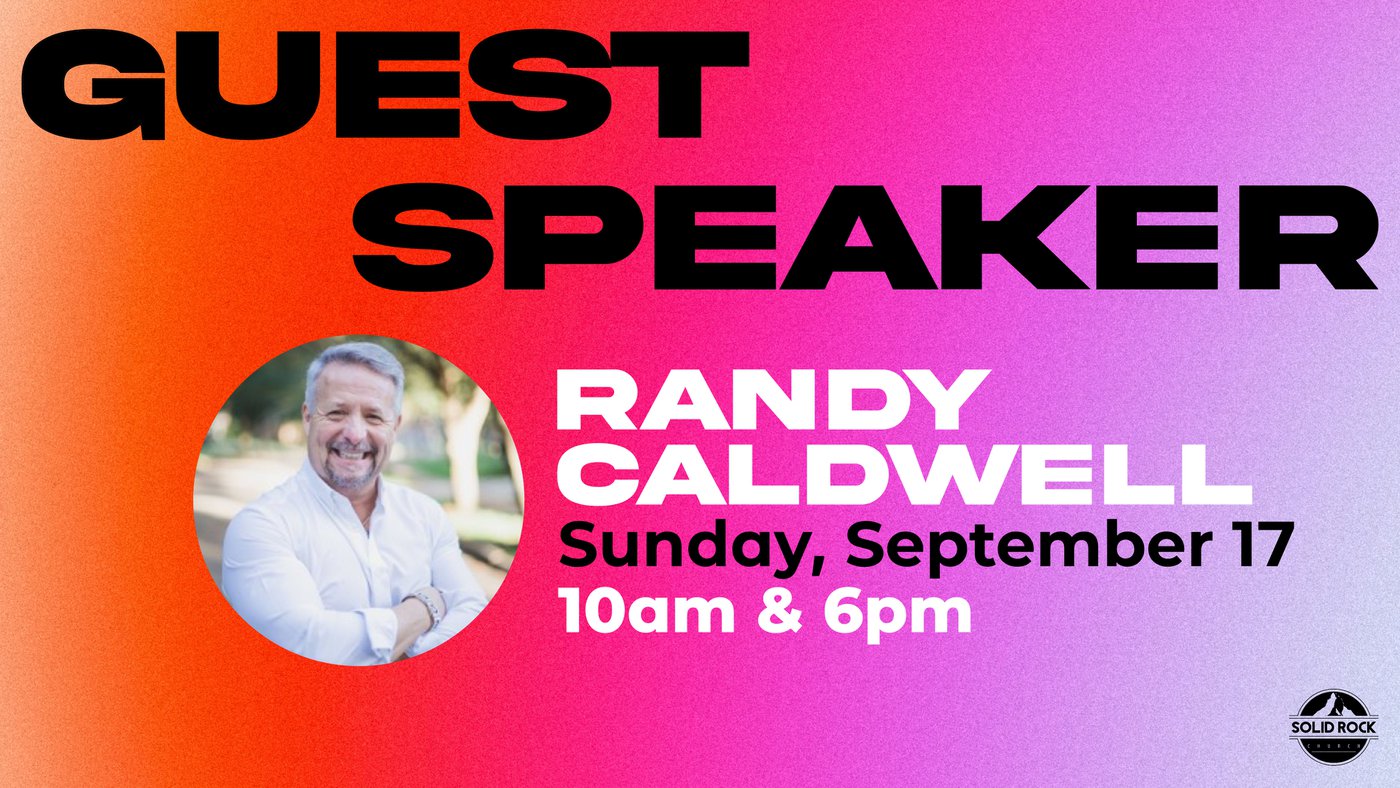 Join us Sunday, September 17 at 10am and 6pm for our First Love Revival Services! Our guest speaker will be Randy Caldwell!
Join us for our Serve Day on October 14. We'll need to two groups - one to work the early shift (8am-12pm) and one group to work the afternoon shift (12pm-4pm). Click the link below to sign-up! Let's serve our community!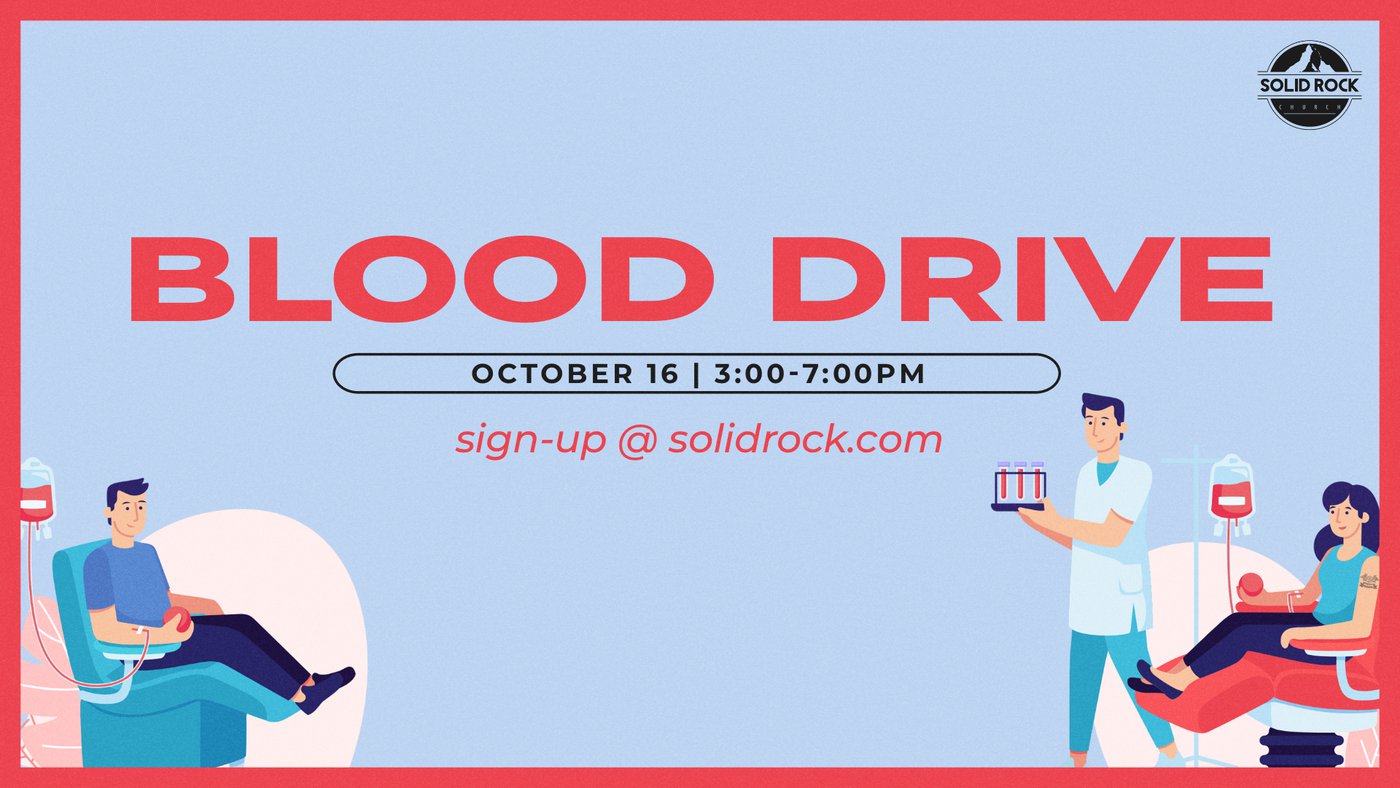 On Monday, October 16th, we'll be having a blood drive! Sign-up today to give life giving blood to those in need!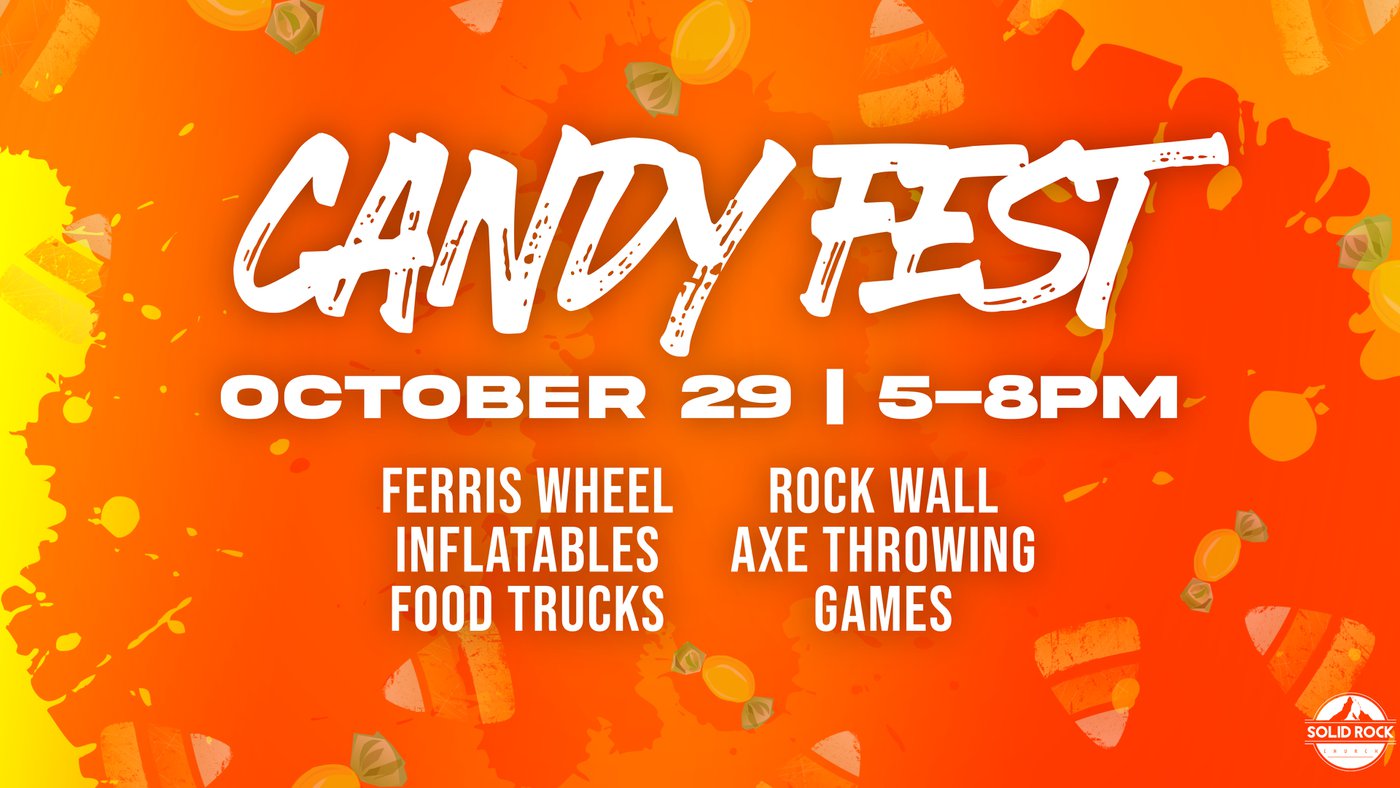 Join us on October 29 from 5-8pm for Candyfest 2023! We'll have a ferris wheel, inflatables, food trucks, rock climbing wall, axe throwing, games, Trunk or Treat, and much more! Click below to sign-up to volunteer, sign-up to decorate a truck, or both!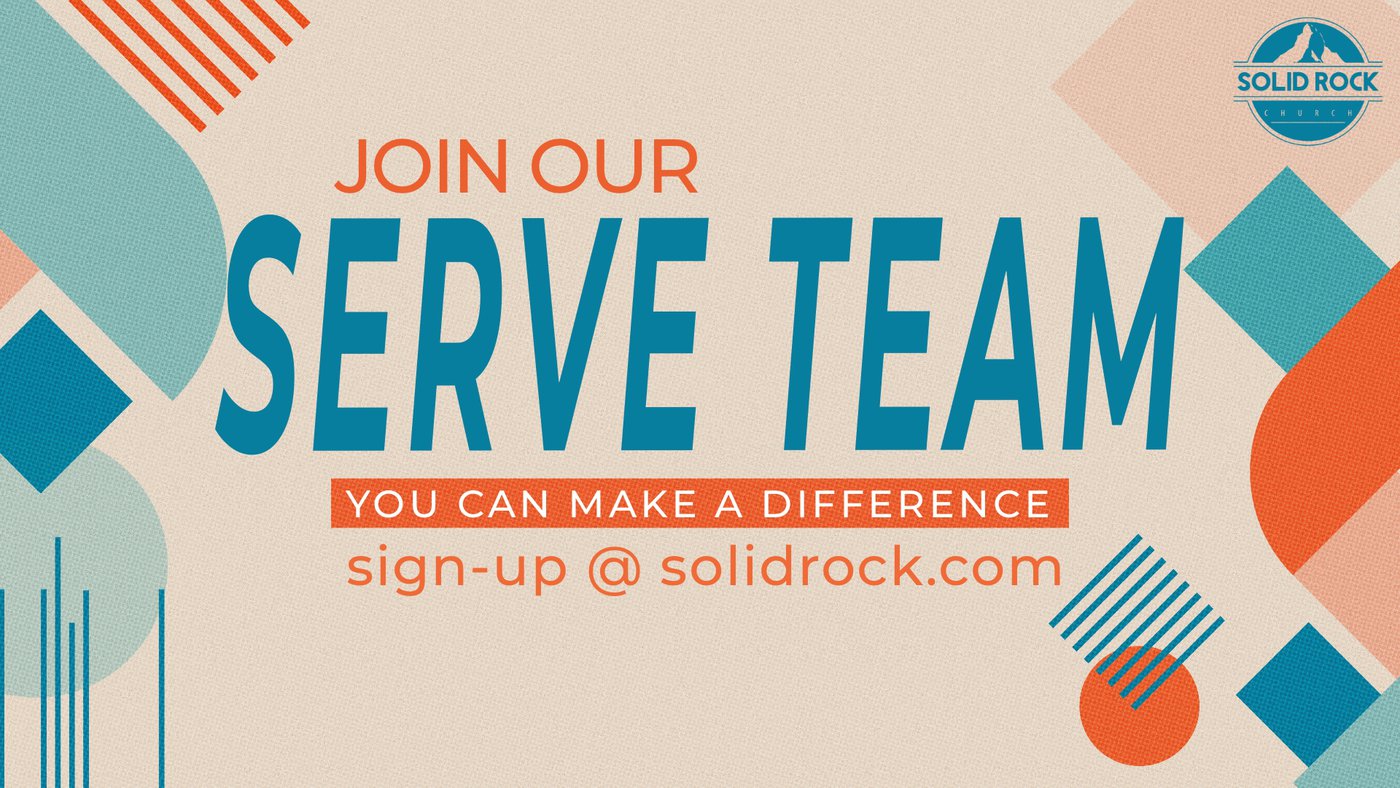 Do you have a calling on your life to serve others? Sign-up today to be a part of our Serve Team!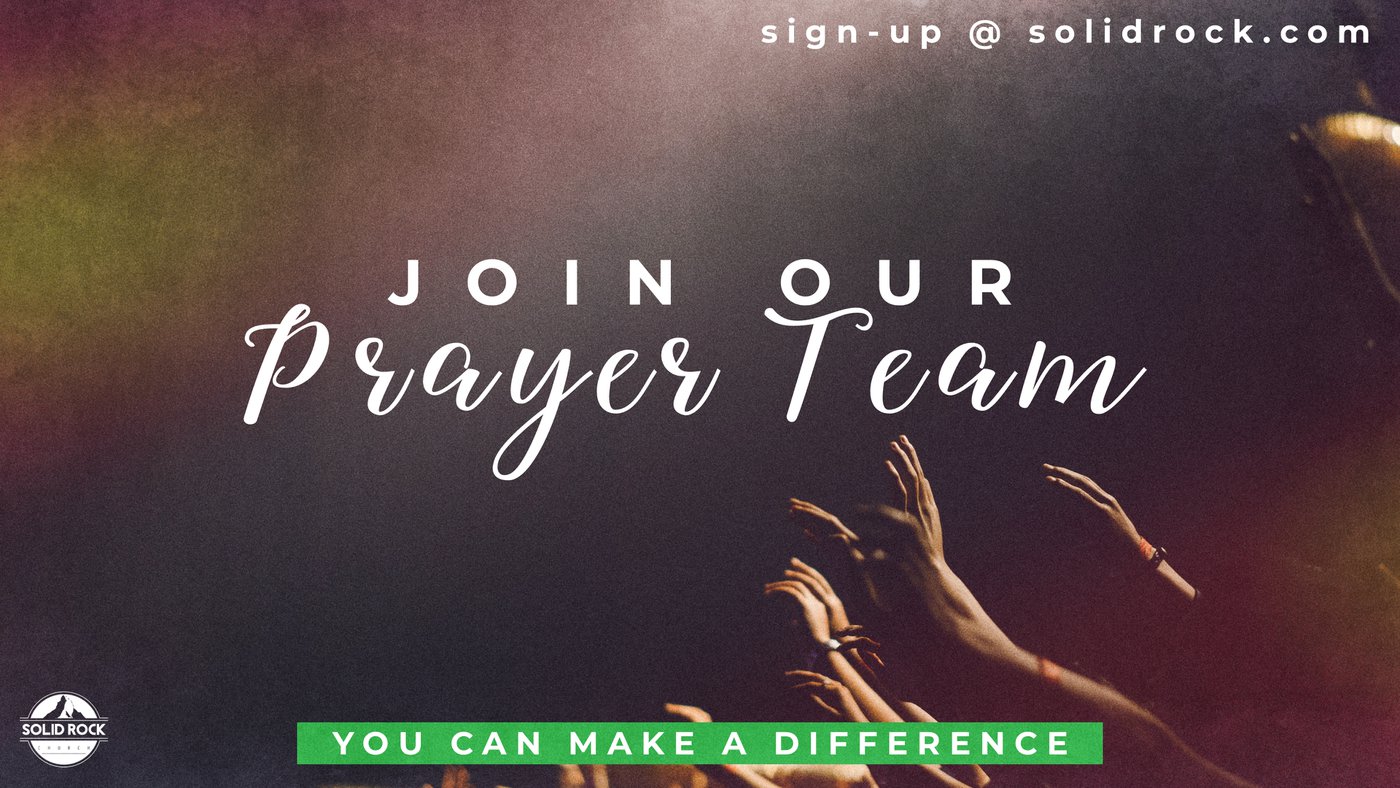 Click below to sign-up to be on our Intercessory Prayer Team at Solid Rock!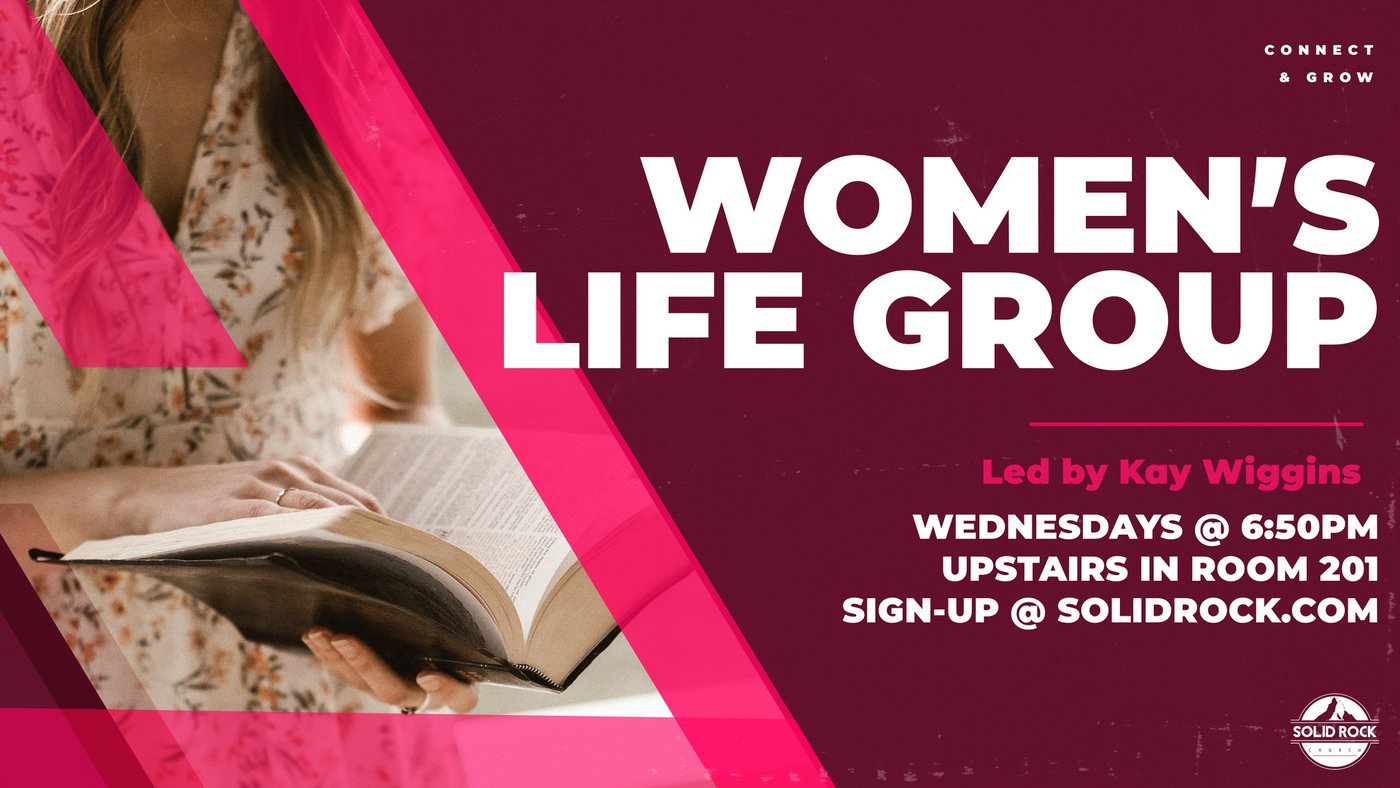 Ladies! Join our Women's Life Group on Wednesdays at 6:50pm! Kay Wiggins will be leading this group. Click below to sign-up!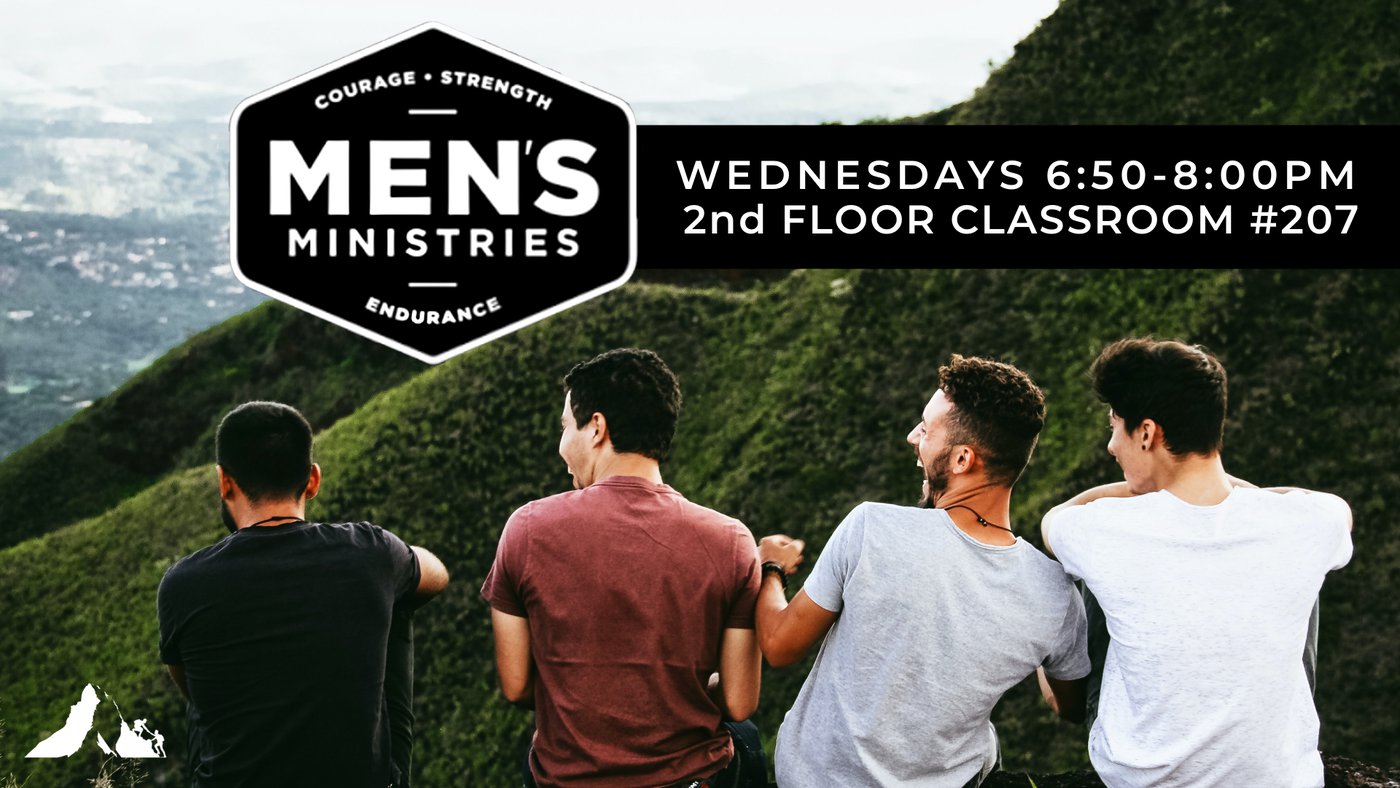 This group of men will meet weekly and will support each other in our Christian walk, grow in depth and substance of our discipleship, and help others find their fulfillment in Christ. This is open to all men. Just show up and be ready to fellowship with other men and start our journey of growing together in Christ. We hope you join us!