What's happening at Solid Rock?
---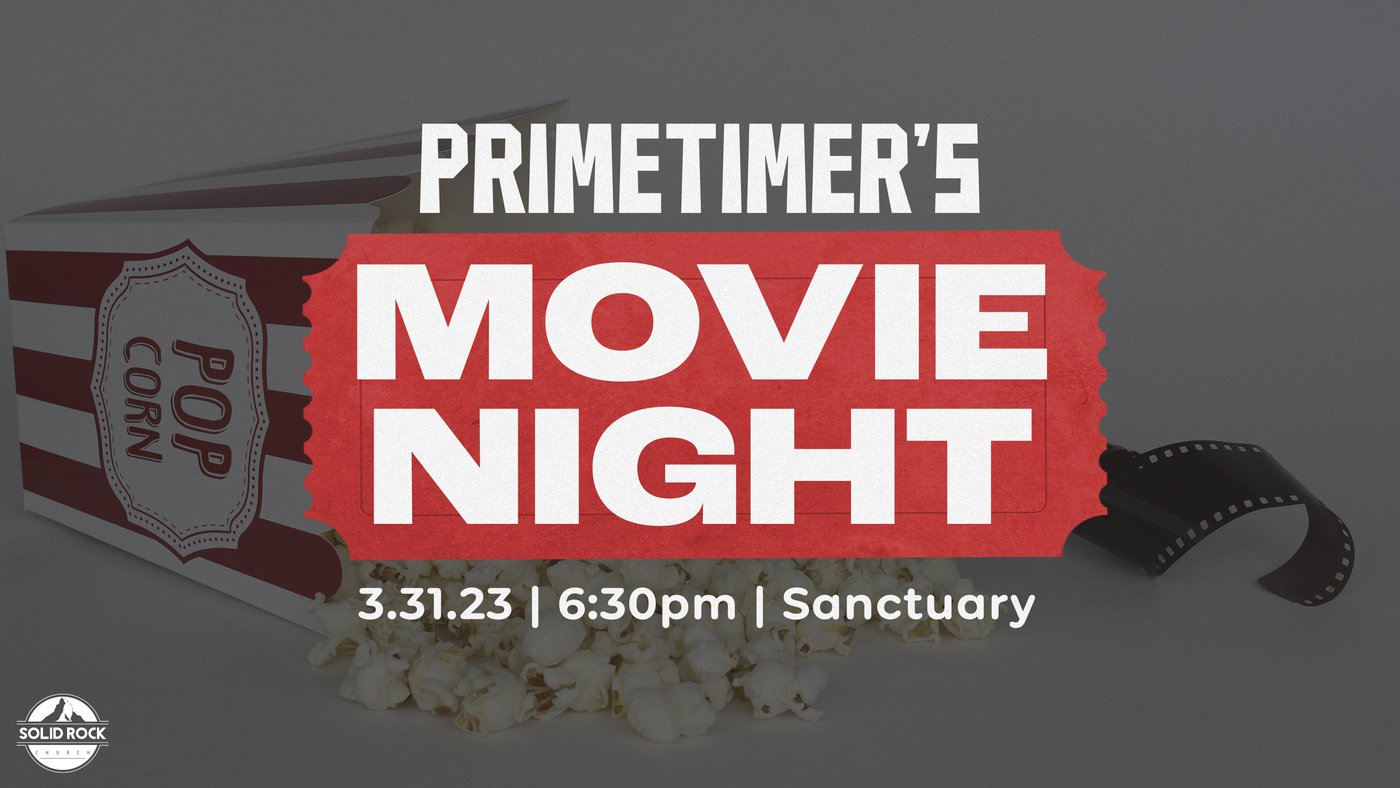 Join our Primetimers for a movie night on March 31st at 6:30pm in the sanctuary! Food and snacks will be provided! Use the link below to let us know you're coming!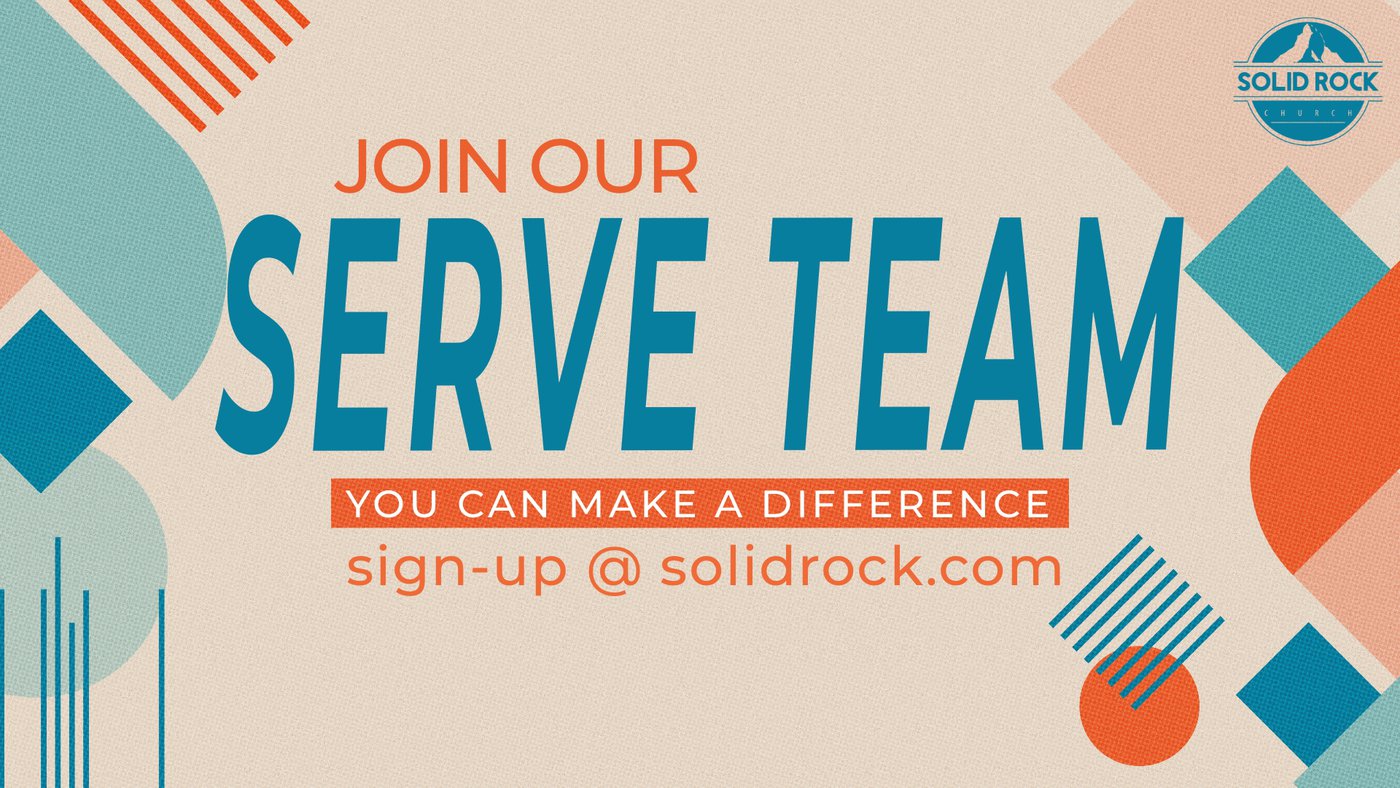 Do you have a calling on your life to serve others? Sign-up today to be a part of our Serve Team!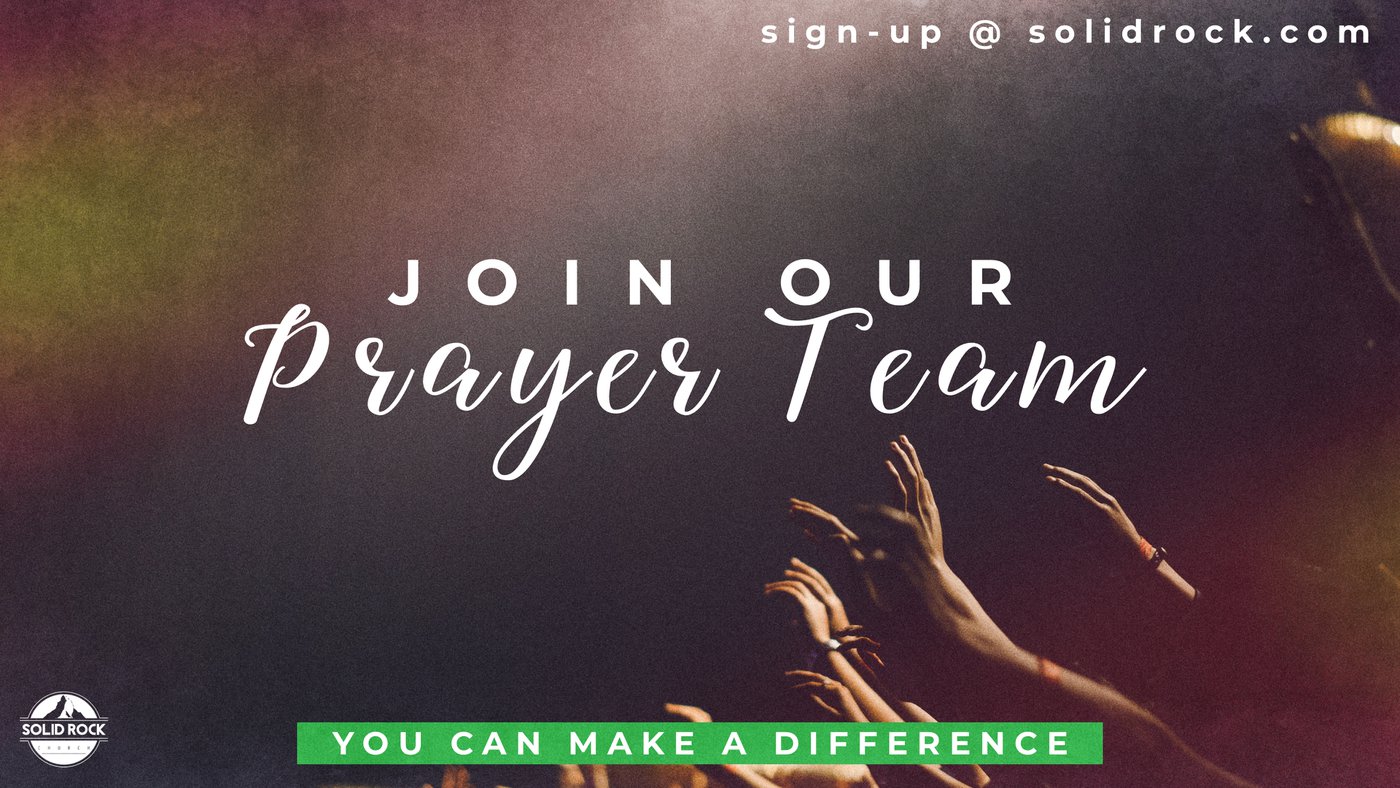 Click below to sign-up to be on our Intercessory Prayer Team at Solid Rock!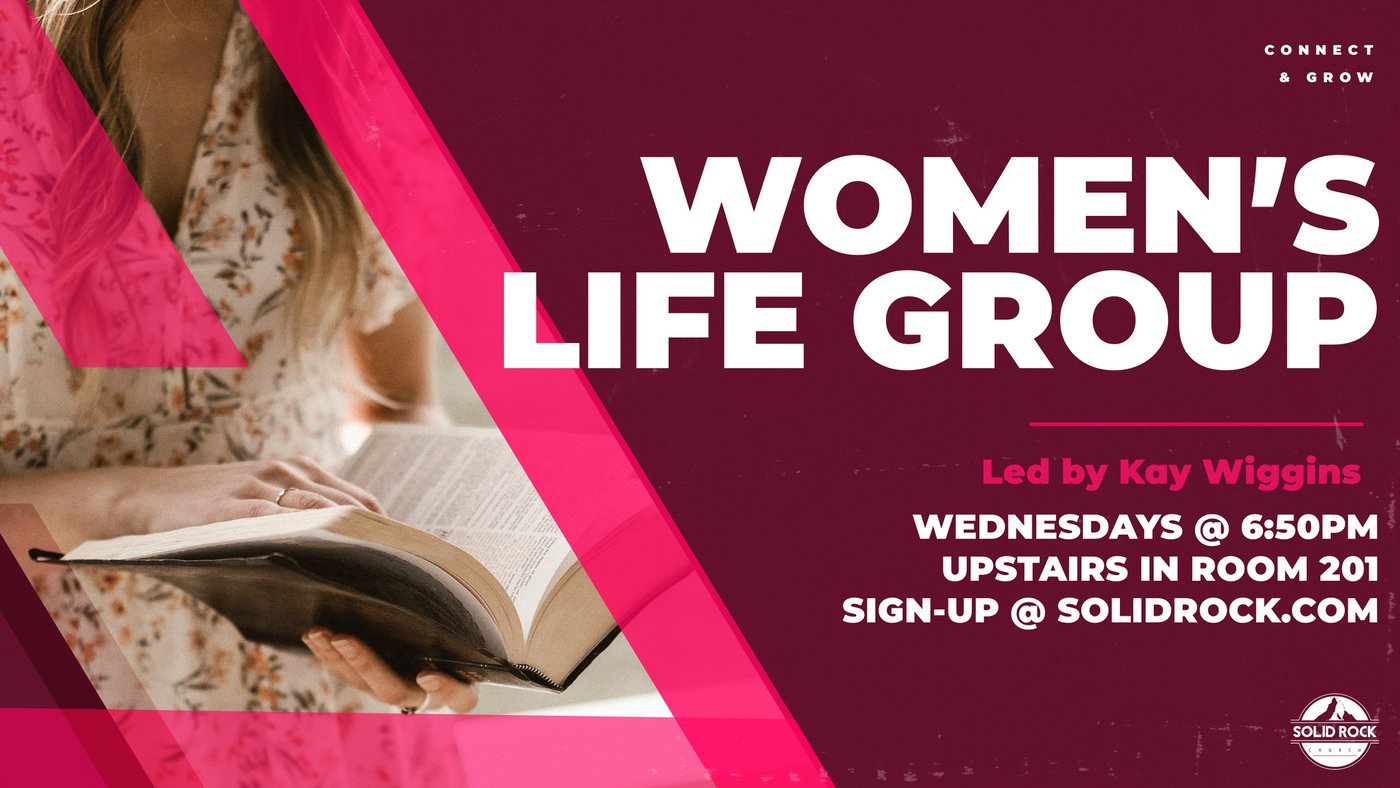 Ladies! Join our Women's Life Group on Wednesdays at 6:50pm! Kay Wiggins will be leading this group. Click below to sign-up!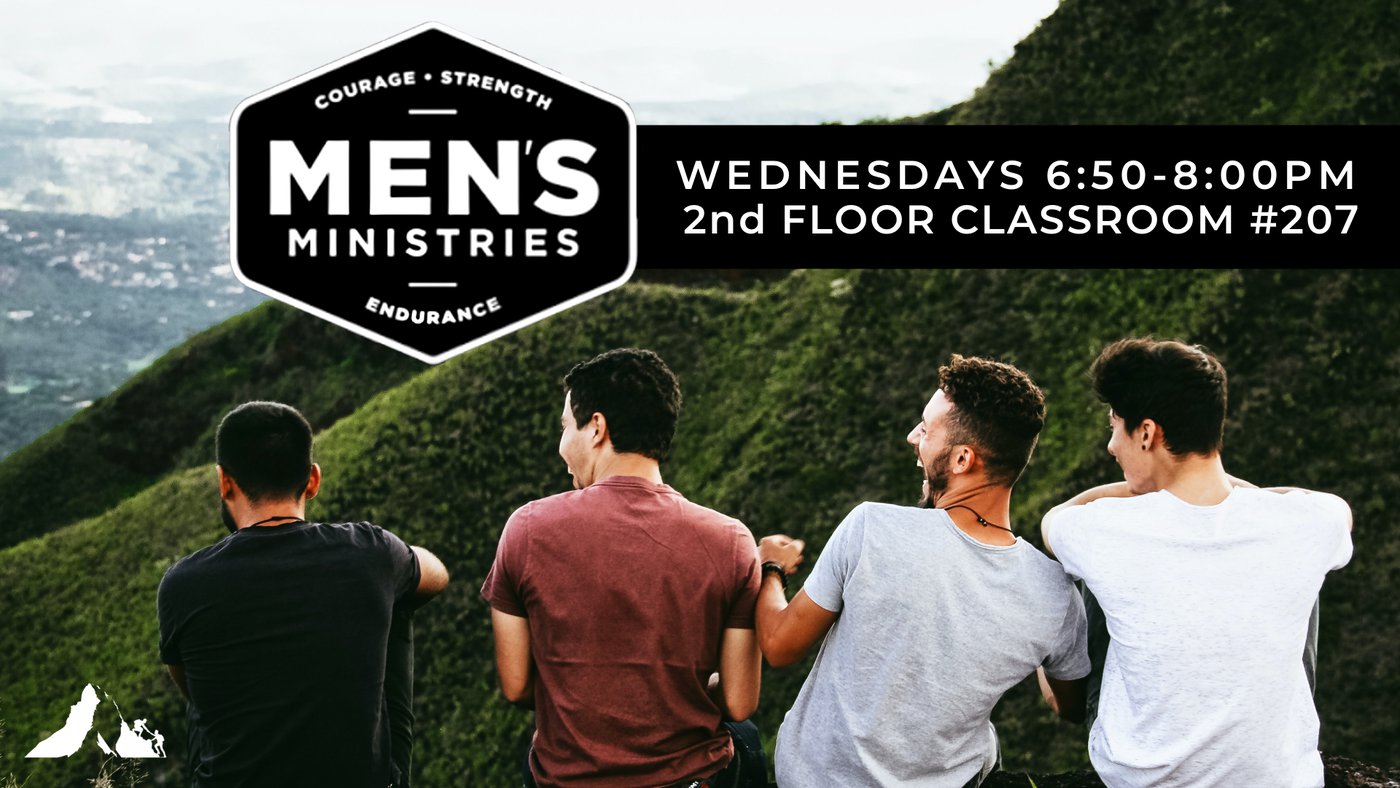 This group of men will meet weekly and will support each other in our Christian walk, grow in depth and substance of our discipleship, and help others find their fulfillment in Christ. This is open to all men. Just show up and be ready to fellowship with other men and start our journey of growing together in Christ. We hope you join us!